Well.ca: 20% Off Swiss Natural Vitamins and Supplements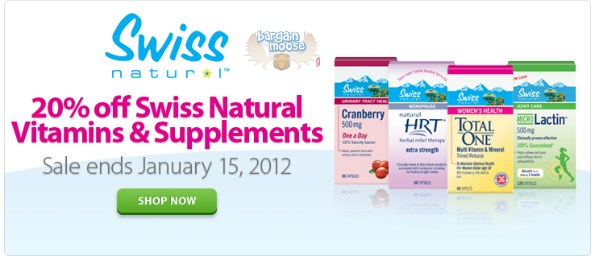 Well.ca has a good sale on vitamins and supplements. Get 20% off Swiss Natural Vitamins and Supplements - something we could all ingest a little more of.
Women, calcium is very important - and not very expensive! Try out Swiss Natural Sources Calcium for $7.03 (Reg. $8.79). For almost anyone in northern regions, vitamin D deficiency is a reality. I got a call from my doctor telling me to start on a vitamin D suppliment immediately. If you have the same problem try Swiss Natural Sources Calcium Citrate With Vitamin D for $7.59, originally $9.49. Two in ones increase my chances of taking them, because I hate taking a lot of pills and this cuts them down.
Expiry: 15th, January 2012