Up to $40 in Free Product with $70 Purchase @ Well.ca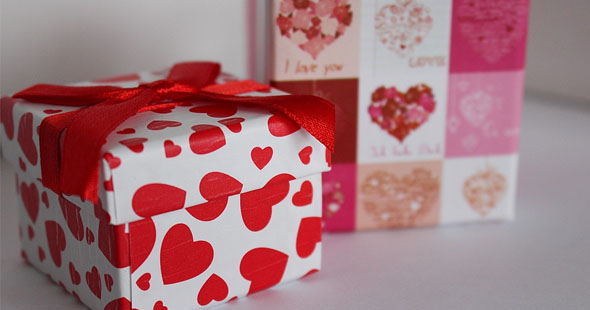 In order to express their love this weekend, Well.ca is offering a free gift with every purchase of $70 or more. These gifts range in type and value but are worth as much as $40! No code is needed, you'll be prompted to choose your gift at checkout if you exceed the $70 order total.
There are a ton of choices; your gift options are:
Bach Rescue Natural Stress Relief Black Currant Flavor (2 capsules)
NOW Essential Oils Eucalyptus Oil (30 mL)
AOR Inflammation Relief (10 capsules)
AOR ColdNOx (10 capsules)
Manitoba Harvest Hemp Heart Bar Chocolate
ANDALOU naturals Lavender Thyme Refreshing Body Lotion (8 oz)
Manitoba Harvest Hemp Heart Bar Apple Cinnamon
North American Hemp Co Extreme Exfoliating Callus Eraser
SkinFix Kids Eczema Balm
ANDALOU naturals Mandarin Vanilla Vitalizing Body Lotion (8 oz)
Beautiful Skin Begins Within by Lorna Vanderhaeghe & Dr. Martin Braun
ANDALOU naturals Clementine Ginger Energizing Body Lotion (8 oz)
Skinfix Diaper Rash Balm (2 oz)
NOW Essential Oils Eucalyptus Oil (30 mL)
AOR Gastro Relief (10 Capsules)
Manitoba Harvest Hemp Heart Bar Vanilla
Vega One All-In-One French Vanilla Nutritional Shake (414 g)
I wanted to give you a bit of an idea of the values of the various gifts. I was very excited to see my favourite - Vega One All-in-One Nutritional Shake on the list. This free gift size is $39.99! I believe that's the most expensive item on the list so if you have any interest, go for that, for sure. The SkinFix Kids Eczema Balm is nearly $20 and if you've got kiddos with sensitive skin, this balm, and the SkinFix line in general, are fantastic. ANDALOU natural body lotions are about $11.49; the NOW Essential Oils Eucalyptus Oil is $4.99.
Be sure to check out Well.ca's weekly Sales first! They're currently offering 30% off Swiss Natural Vitamins and Supplements and up to 25% off lovely Coffee and Tea Mugs and Presses they're constantly adding to their Clearance section, as well. They carry nearly all of your basics and essentials and so much more so I know you'll find something! Be sure to shop before the end of day Sunday to claim your free gift. You only need to spend $29 at Well.ca to receive free shipping.
Happy Valentine's Day, Moosers!
(Expires: 14th February 2016)