The Body Shop Canada: BOGO & B3G3 Deals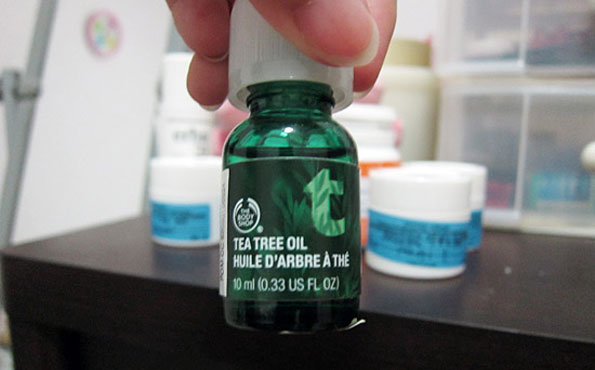 The Body Shop is known for frequently having amazing deals but this one definitely takes the cake. You can either take advantage of a BOGO offer (buy one, get one free) or a B3G3 deal, where if you buy 3 items, then you can also get 3 for free! Plus,
Although certain exclusions apply to this offer, the best way to find out if the product(s) you want qualify for the deal is to either read the list of exclusion from The Body Shop's main page or to check out the "offers available" on each product's individual pages.
My dad is a huge tea tree oil fan and since I plan on taking advantage of the B3G3 offer, I'll definitely be adding it to my cart but there are plenty more items to take advantage of. In this case, the tea tree oil at The Body Shop, which you can also see on the picture above, is $10 for 10ml and boasts antibacterial and soothing properties. In the case of my dad, he applies a little every time he cuts himself shaving and has even used it on pimples!
Although the BOGO or the B3G3 won't apply towards it, you can also take your pick among $10 creams as part of The Body Shop's other promotion. This All-In-One BB cream, for instance, was $20 but is now 50% off for just $10 and is available in 4 different shade from lightest to darker skin tone. Promising to offer 24-h hydration and an even finish, it also won't clog your pores. I have to admit that I was very surprised that this cream actually boasts close to 120 reviews with a general consensus of 4 stars out of 5! In fact, here's what someone had to say about it:
I have always battled with acne, and I even see a dermatologist and am treated for acne at age 36! I've been using this product as my primary foundation, daily, for over 1 year now. It is truly the ONLY thing I have ever used (and trust me, I've tried it all) that does not break my skin out. Even if I'm too tired to wash my face before bed, I can even sleep in it and wake up with NO new pimples. Plus, it moisturizes my already-oily skin in a good way-a way that does NOT cause it to be even more oily. It smells great too. LOVE LOVE LOVE!!
Just that review alone is enough to make me want to give this cream a try!
A $5 shipping charge will apply to orders under $75 and if you shop over that threshold, then your order will be shipped for free.
(Expiry: Unknown)