Shoppers Drug Mart: Seniors Save 20% + Get A $10 Gift Card When You Spend $50 On August 27th (EXPIRED)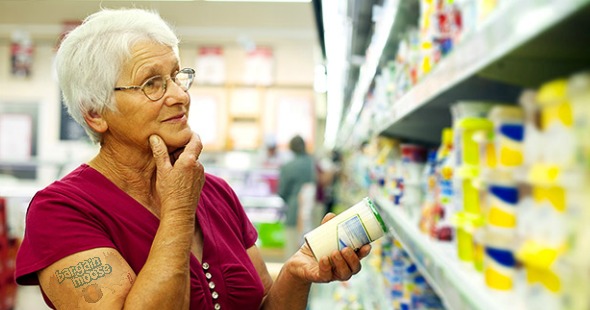 Tomorrow is Seniors' Bonus Day at Shoppers Drug Mart Canada. That means that seniors can save 20% when they pay and present their Shoppers Optimum Card on regular priced merchandise. Seniors will also receive a $10 Shoppers Drug Mart Bonus Card when they spend $50 or more.
This is your chance to bring mom, dad, or grandma (if they are old enough) to your local Shoppers Drug Mart Canada location to reap the benefits of this Seniors' Bonus Day. The last time that we blogged about Shoppers Drug Mart's Seniors' Day was last month, and now we have the discounts again.
While my first thought was to use this 20% discount towards a new gaming console, I was disappointed to read that the maximum discount available is $50. Nonetheless, $50 off a console would be better than nothing. Not to mention you will get a $10 Shoppers Drug Mart Bonus Card when you spend at least $50. Use that $10 card towards your next purchase for your new gaming system. This gift card can be redeemed up until August 20th, 2015. Unfortunately, this promotion is limited to one card per person.
If you are not a gamer, it is still so easy to spend $50 or more at Shoppers Drug Mart Canada. I was in there to other day and spent almost $250 - too bad I am not a senior. I went in with the intention of grabbing milk and bread and ended up doing almost my entire grocery shopping and more while I was browsing. I even grabbed some new makeup, since they say to replace eye makeup every few months. I am a sucker for GOSH brand makeup, which Shoppers Drug Mart carries. They also have a lot of fabulous fragrance brands and essentials for everyday life.
The regular exclusions apply to this promotion. That means you cannot apply the discounts to your prescriptions, codeine products, lottery tickets, prepaid cards of any kind, and more. Now the real question, how old is old enough? Many stores have different opinions on how old you must be to qualify for seniors' discounts. At Shoppers Drug Mart Canada, you must be at least 55 to receive this discount. Don't forget your Optimum card!
(Expiry: 27th August 2015)