Kallone Intimi: Up to 95% Off Women's Pajamas & Loungewear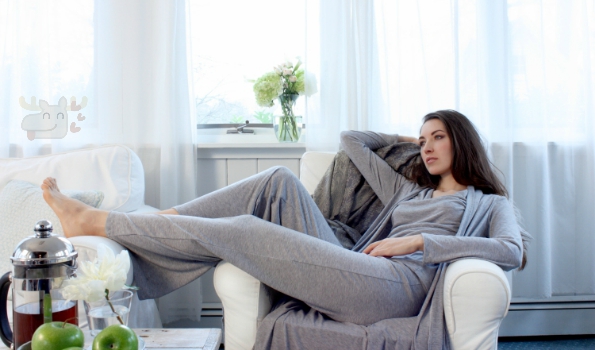 Kallone Intimi has another fantastic sale on right now with up to 95% off pajamas and other loungewear. Prices start at just $10!
The Zinke - Floral Peplum Top is made of 95% SILK my dear sweet Moosers... that is how it gets its original price tag of $205. In this sale, you can pay just $20 for the top made of gorgeous silk and still in stock in sizes small and large. The matching Zinke - Floral Panty was also $205 and is now just $10.
This Zinke - Lace Tee in Black might just be coming home with me. Originally $170, the top is on sale for just $20. The body of the tee is made of ivory lace with black modal arms. The Pretty Polly - Tank Top is great for the casual girl who likes her loungewear to be laid back. Originally $50, this top is now just $10.
Between The Sheets is a company i have personally purchased from before. They make buttery-soft loungewear that you just want to live in for the rest of your life. This Between the Sheets - Matchplay Robe in Ivory was $99 and is now $60. The robe comes in another colour as well.
I also like this Between the Sheets - Matchplay Dress in Navy, which was $84 and is now $45. Frankly, this dress can transition from day-wear to lounge-wear at the blink of an eye. I really like lounging in dresses as they are one piece that requires zero effort. This dress comes in several other colours as well. There are several other pieces available in this sale, even a few pieces I have personally owned. I can highly recommend Between the Sheets as their fit is generous and their material is wonderful.
Most of these pajamas are all made by amazing designers I know and love. In fact, many of these designers - like Between the Sheets - manufacture in North America instead of sending the work overseas. While this results in higher initial prices, it keeps their manufacturing ethical and it keeps the work her in North America.
Kallone Intimi offers free shipping on orders of $50 or more.
(Expiry: Unknown)