Canadian Freebie: Garnier Miracle Sleeping Cream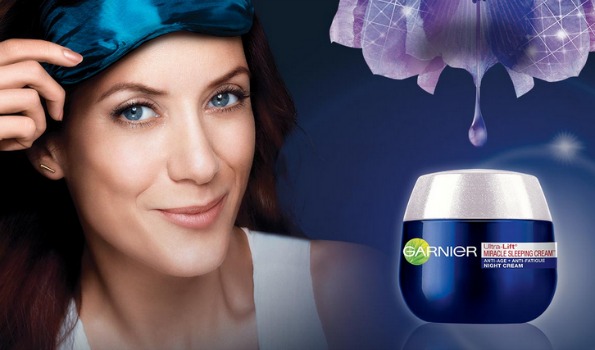 Garnier Canada is giving away free samples of its latest product, the Miracle Sleeping Cream: Night Cream. Freebies only last for a short amount of time, so grab yours before they are gone.
Oh goody, free beauty products to try!  I love when I can get free samples, it pushes me to add new ideas to my beauty routine without plunking down any extra cash. I do not often pick up random products off the shelf, but I have been experimenting with my moisture routine on my face lately as the weather changes so this is good timing.
This latest sample from Garnier Canada is a sample from the new Miracle Cream line. According to the website, there are actually two products in this line, the Miracle Sleeping Cream Night Cream and the Ultra-Lift Miracle Sleeping Cream Eye Cream. The sample will be the Miracle Sleeping Cream Night Cream according to the website. After you put in your contact information, a note pops up that the sample should arrive in four to six weeks. Garnier also gives you three printable coupons through a free Websaver Canada account. The coupons include $1 off Garnier Nutrisse hair dye, $2 off the Garnier Fructis line and $2 off the Garnier Clean line.
The Miracle Sleeping Cream Night Cream is designed to help repair your skin  overnight. This cream combines the moisture of a face cream with a formula that gives your skin a lift similar to when you give yourself a facial. The first time you use the product your skin should feel very soft and subtle. With regular use, you should start to your skin look brighter and fresher. Of course things like sleep and drinking plenty of water are important also for healthy skin. Combine your other healthy habits with this cream to give your skin an extra boost. The skin under and around your eyes particularly is very delicate, but a good moisturizing routine can help you to reduce lines and look healthier.
I am also happy to see this sample is in the same category as their fantastic under eye rollers that I use almost every day for the dark circles under my eyes. I hope this new night cream combined with my daily use of the eye-rollers will give me even more improvement. I am starting to see wrinkle lines on my forehead and around my eyes that were not there a few years ago. Grab your freebie now before someone else swipes them up!
(Expiry: Unknown)