Look Great and Go Green—5 Eco-Chic Beauty Products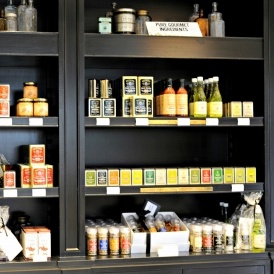 April is Earth Month and a good time to take stock of daily routines and look at small changes that can be made to make them a little more earth-friendly. Beauty habits, from at-home products to salon treatments, can be damaging to the planet if not approached mindfully. Luckily it is possible to be both eco-friendly and chic.
Rather than give up on pampering all together here are five products and companies that'll keep you looking good and feeling great about looking out for Mother Earth:
1. Beauty by Earth 100% Natural Beeswax Lip Care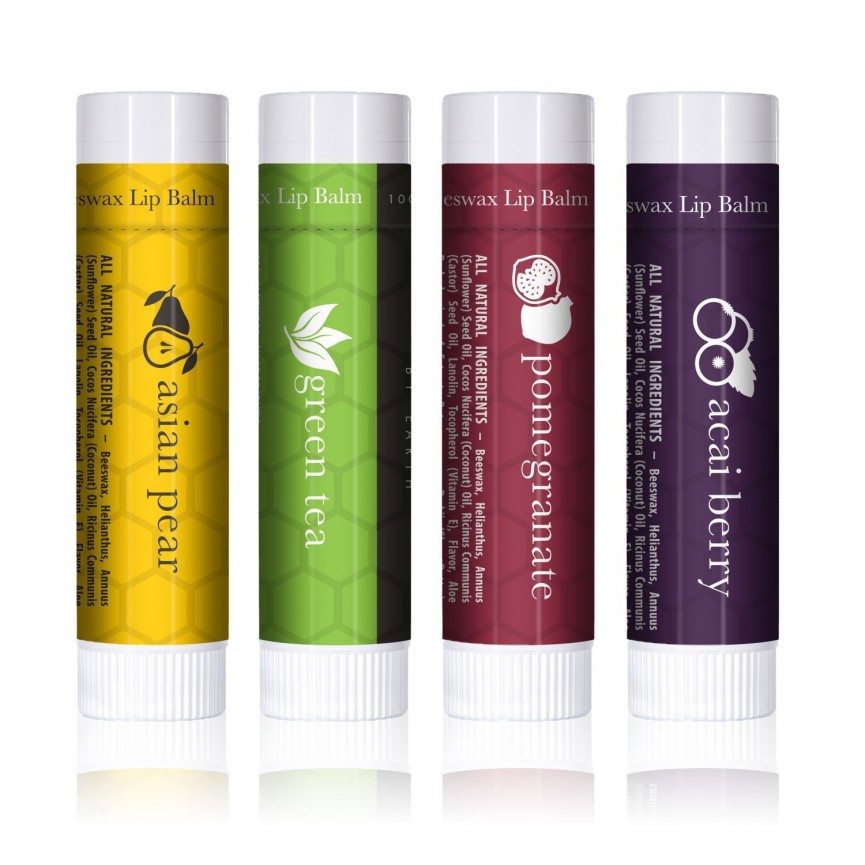 Can't live without my lip balm. In winter particularly I use it constantly and am always looking for a natural options. I love to use straight up coconut oil, but sometimes I want something a little bit scented and special. These natural beeswax balms use only natural, non-toxic, non-GMO ingredients and their packaging is completely recyclable. Not tested on animals either.


2. Physicians Formula Organic Wear 100% Natural Origin Jumbo Lash Mascara
Okay it's a mouthful of a product name but this organic, "natural" mascara from Physicians Organic line is the first mascara I've ever used that contains limited toxins and is a honest-to-goodness great product. It doesn't leave me with the dreaded racoon-eyes yet, although not waterproof (which needs chemical additives to work), it washes off cleanly at night. It's hypoallergenic and fragrance free.
3. Green Beaver Frosty Mint Toothpaste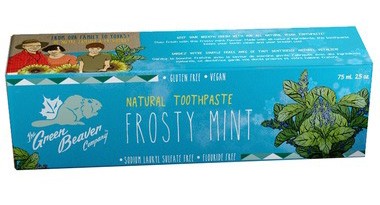 I need a minty toothpaste. I want to keep it as natural as possible but have found other natural brands can be a little, um, not so fresh tasting? This, I like. It's Canadian, vegan, gluten-free and organic. If you prefer other flavours, it's also available in Star Anise, Zesty Orange, Green Apple, and Cilantro Mint. Right now you can pick it up from Well.ca for $4.92.
4. Contactsforless.ca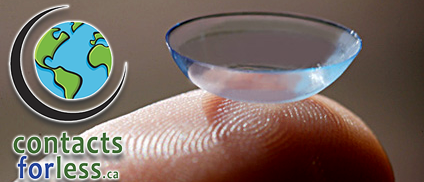 Discussions abound about what's more sustainable, glasses or contact lenses and the debate usually ends in a tie. Glasses are made from hard-to-breakdown materials like metal, but contacts are plastic and in some cases get tossed daily for a fresh pair. If contacts are part of your daily beauty routine, contactsforless.ca is a good way to offset your carbon footprint. The company policy is to donate 51% of their profits back to the environment, via an extensive list of environmental causes that you can select from when you buy from them.

5. Crawford Street Grapefruit Mint Body Scrub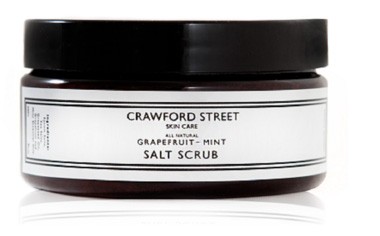 Scrubs and exfoliants have been under scrutiny recently for the use of plastic microbeads, which Environment Canada is looking to ban. Though quite easy to DIY using coconut oil, course sugar and essential oils, I like to pamper myself with store-bought scrubs now and then. This delicious smelling option from Crawford Street is another Canadian made product—organic and non-GMO. The packaging is not the greenest, but I reuse mine to hold hair elastics, bobbypins, beads and other small items that need corralling around the house.
Do you have a favourite beauty product that lets you go green and feel great?
(Main Photo Credit: AngryJulieMonday on Creative Commons)