Staples Copy & Print: 100 Free Cheques with Cheques Order, Buy 500 Envelopes & Get 500 Free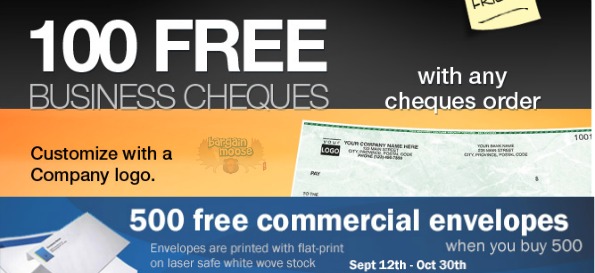 Staples Copy & Print has a couple good deals right now. Place any cheques order and get 100 free, order 500 commercial envelopes and get another 500 envelopes free.
I really know little, or make that nothing, about the Staples Copy & print sale. However, double the quantity for the same price to me is a no-brainer deal. If you are a small business or even a medium sized one, this deal will be especially helpful. This deal is good for a while so if you are in the market for such products you have a month and a 1/2 to get your logos and design all figured out.
Expiry: 30th, October 2012