Le Pan 9.7" Google Android Tablet $169 @ Amazon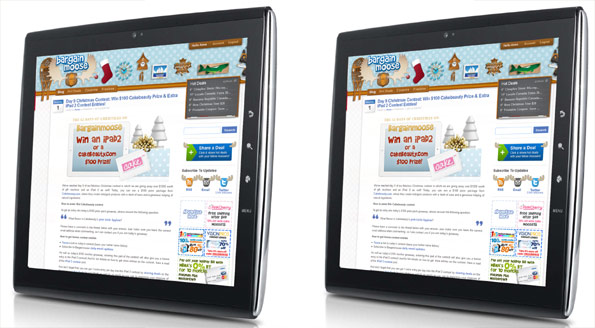 The Le Pan TC 970 9.7-Inch Multi-Touch LCD Google Android Tablet PC has been on offer at Amazon Canada for a little while now, and it's coming to the end of the sale period, or so Amazon said in a recent email. Sorry we didn't post about it sooner, I only spotted the offer! It has been reduced from $349.99 down to only $169 with free super saver shipping. Anyway, if you want to see the deal, here's the link:
Some quick detail about the specs on the Le Pan tablet:
Android OS, 1 GHz processing speed
High-Definition 9.7" high definition touch screen
1024X768 XVGA TFT LCD, supports 720P HD video playback
WiFi, Blu-tooth, Abobe Flash 10.1, Camera and GPS built-in
If you can't quite afford the $500+ costs that are involved in the purchase of an iPad 2, then these budget range tablets might be more to your liking. The thing that gives this tablet an advantage over the iPad 2 is that it has an expandable Micro SD memory slot – Apple products just don't come with that!!
I am so surprised at how much the prices of tablets are dropping in the run up to Christmas. Everyone except Apple seems to be knocking hundreds off the retail prices. There is quite a lot of choice to be had in the budget tablet range.
P.S. I hope you're entered in the current Bargainmoose contest to win an ipad 2!