HP Photosmart Wireless All-In-One Inkjet Printer Only $40 & Free Shipping @ BestBuy / FutureShop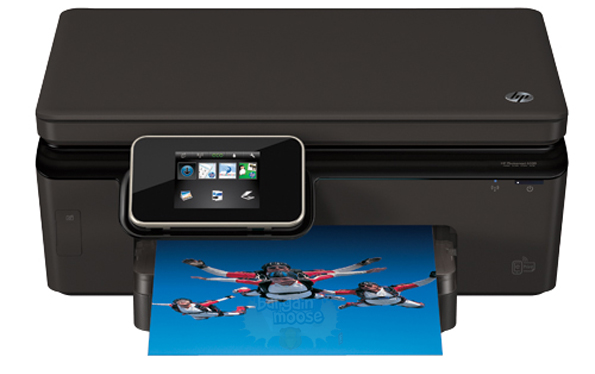 If you are in need of a new inexpensive printer, this HP model from either FutureShop or BestBuy might fit the bill. It's a deal on the HP PS6520 Photosmart Wireless All-In-One Inkjet Printer. The regular price is $149.99 but you can pick it up right now for only $39.99 with free shipping, from either store.
Price comparison wise, this particular model of printer doesn't seem to be available from any other retailers, it seems to be an exclusive to the BestBuy and Futureshop stores. The price speaks for itself really.
Now, even though this is a great price on an HP printer, I will say that it's probably not going to last you a lifetime. It's an entry-level HP printer, and quite a basic model. There are a number of reviews on Futureshop from various people and they're a little mixed, with the printer only receiving a score of just over two out of five. You can read the full reviews on the Futureshop link above, but there are big variations.
From:
Photos come out amazing!
To:
The black head no longer prints even though the ink level is full.
That latter comment seemed to be a concern from a few people. The HP PS6520 Photosmart Wireless All-In-One Inkjet Printer gets a slightly higher score on BestBuy, with comments such as, "Great all-around printer." However, one customer stated:
For the cost of this ink, you could buy a brand new printer every time your cartridges run out.
This is definitely something to consider… and really a worrying trend to be honest. Electronics like this seem to be so disposable nowadays that people consider just buying a new printer instead of replacement ink!
Obviously you've got a full year's warranty on the HP printer so if anything happens in that time, you'd be covered. But remember, you're not paying a fortune for this item, so if anything goes wrong a couple of years down the line, you're not too much out of pocket. It's a great price to start with.
(Expiry 21st August 2014)