$20 Off Xbox One Wireless Controller - $39.99 @ The Source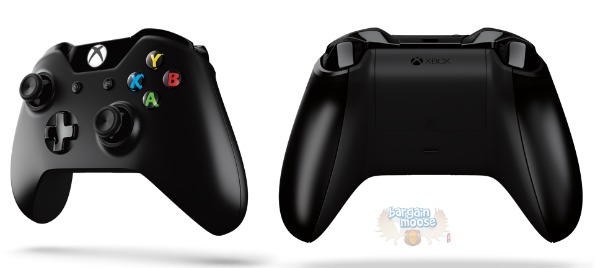 The Source Canada has discounted the Xbox One Wireless Controller from $59.99 down to $39.99 with free shipping! This is just one of their many Boxing week sales and one of the best offers in my opinion.
I price compared this controller with the competition right now:
$59.99 @ EB Games
$49.99 @ EB games (recycled)
$44.98 @ Amazon Canada
$59.99 @ Microsoft Canada
$58 @ NCIX Canada
$59.99 @ Newegg.ca (OOS)
$49 @ Walmart Canada
I cannot price compare with Best Buy or Future Shop right now as their websites are down preparing for the launch of their Boxing Day deals. However, I price compared with a ton of other stores including the legendary cheap giants (Walmart and Amazon), and The Source has by far the best price.
What can I tell you about this controller? I have never owned an Xbox so I am useless on the whole "it features this that and the other" presentation. This Xbox One controller is pretty much like the one before it (for the Xbox 3600 with slight modifications to make it more ergonomic and user friendly. Here are a few reviews:
I Love this controller. Its similar to the old one but they had changed it just slightly so it fits in your hands better.
and...
The xbox one controller is the best controller yet. one reason is easy to hold other reason is vibrate is perfect can even feel it in the triggers
I also do not expect this deal to hang around for long. It is a great discount and everyone who buys a new console knows you only get one controller in a console bundle and you need at minimum two if you are going to play with friends. Sure, you can be the lone gamer, but I find it much more fun to rant and rave and curse with a good friend.
Because the controller costs over $25, it will ship for free. For more great Boxing Week deals from The Source, check out Brooke's post about The Source's flyer.
(Expiry: 1st January 2014)