Three Ways To Earn Bonus Stars @ Starbucks Canada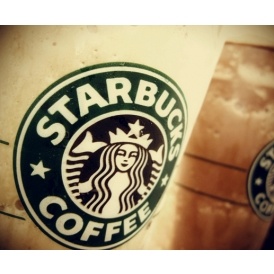 We may not be impressed with the new Starbucks Rewards System, but it seems like Starbucks is trying their best to implement new ways to earn Rewards quicker. Right now I have three ways to earn Bonus Stars to tell you about, and each way can earn you 75 Bonus Stars for your Starbucks Rewards. Normally you would only earn 2 Stars for every $1 spent, so you are getting quite a freebie here.
When you eventually collect 125 Stars you can redeem a free item from the Starbucks menu. The catch here is that you can only participate in one of these bonus offers, and you will need to pay with your Starbucks Card or App.

The three challenges include:
75 Bonus Stars when you purchase any 2 breakfast sandwiches
75 Bonus Stars when you purchase an espresso beverage

75 Bonus Stars when you purchase a Frappuccino

This one is super easy for my. I love their Strawberries and Cream Frappuccino. Have you tried it? The S'mores one is pretty dang good too. The 75 Bonus Stars will automatically be added to your account. Don't forget that if you make any single purchase with your Starbucks Card or App by May 2nd that you will also automatically get your Gold Status, which is pretty cool. I guess Gold is the new Green!
Sometimes these offers can be targeted. All of my friends that are Starbucks Members have received this offer, so I hope you have as well.
(Expiry: 2nd May 2016)
Photo Credit: Faye