Teavana Canada: Up To 75% Off Iced Tea Essentials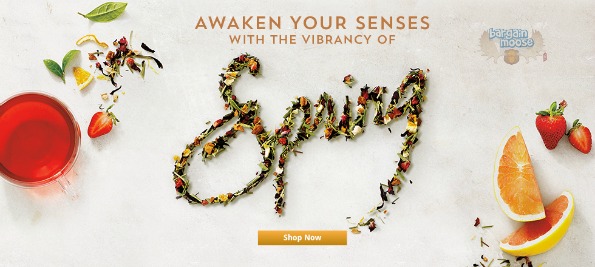 With the warm weather on its slow way, get ready for sweltering days in your hammock with some iced tea essentials, now up to 75% off at Teavana.
I've recently become obsessed with tea and my oldest son is obsessed with iced tea. While he hasn't seemed to like the kinds I make (opting instead for the sugary Nestea), I'm not giving up on the quest to find him an alternative drink to sugary ones.
While the sale says up to 30% off, I saw a number of items that were way more heavily discounted than that, like this iced tea pitcher with an orange lid. It is now 75% off so you'll pay only $4.99, was $19.99.
The perfect teamaker is also on sale and not only does it look good, it works really well. Like it says, it is the perfect tea maker. It is now only $13.97.
If you are looking for tea, the exotic iced tea gift set is 30% off, and makes the perfect gift for someone you care about or someone you want to thank for a great job well done. Now only $48.97, it comes with a number of yummy flavours like watermelon mint chiller. I think I have a winner on what might get my son on to the real iced tea side.
Shipping is free when you spend over $50 and you'll also pick up a free sample.
(Expiry: Unknown)