Starbucks: Half Price Tea Lattes (11-20 Feb)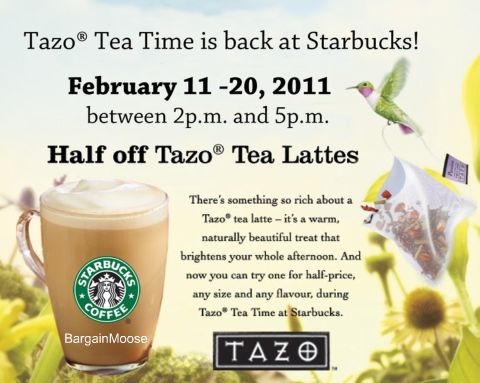 Half price Tea Lattes are coming back to Starbucks this month. From 11-20 of February 2011 between 2-5 pm, you can pick up any size and flavour of tea lattes for 50% off!
Last time Starbucks had this offer, I tried the Tazo Vanilla Rooibos Tea Latte, and I didn't like it. The nice thing about Starbucks is that they let me exchange it for a Tazo Chai Tea Latte at no extra charge. I think I'll just stick with the Chai Tea Latte this time around, it's my absolute favourite. I might just have to visit more than once to get both the hot version and the iced one.