Starbucks Canada: $3 Grande For Any Espresso Drink Hot or Iced (Facebook)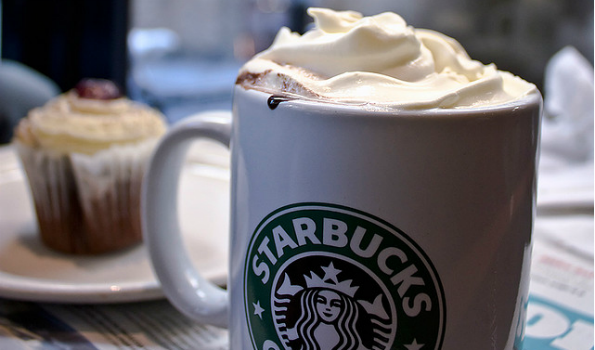 Starbucks Canada is offering a delicious deal over on Facebook. Right now, you can claim a coupon to receive any espresso drink in the grande size for only $3. This deal applies to both hot and cold beverages.
Use your facebook account and claim the coupon that makes any grande espresso drink for only $3. No matter your coffee preference, you will save a minimum of 25% off your espresso drink.
I have a love affair with coffee. Starbucks is always a treat for me. While I find their coffee delicious, I also find it a bit pricey for an everyday splurge. I do love the taste of their vanilla latte. I have noticed the taste tends to have a much crisper coffee flavour than when I order a latte elsewhere. The only other coffee shop I have had this experience in was a small little shop while visiting Seattle. As Seattle is the home of Starbucks, the coffee shops out there must know some secret to make it extra delicious.
A grande espresso drink at Starbucks usually runs me about $4 plus tax for something basic like a latte. If I choose something fancier, it can go up to $5 or even $6 before tax is added. This coupon is going to save you a minimum of 25% off on your drink.
Claim the coupon code now via the Starbuck's Facebook page and instantly a coupon will be sent to your e-mail. Then show the coupon to the barista to claim your beverage. Even better, you do not have to waste your printer ink. Simply show the barista on your phone to grab the deal. If the barista is having any trouble, the coupon says the barista can use the ring code 2441 for the register. You may be able to use this offer multiple times at different Starbucks. The baristas are pretty smart if you try to use the coupon repeatedly at the same location multiple times.
I had a little trouble at first finding my coupon. I discovered my Facebook posts are being filtered into another folder within my e-mail. The coupon should come instantly. If you are having trouble, try searching your e-mail for Starbucks Canada. If that does not work, try checking your spam folder in case the message was moved. If you still cannot find the message, you can try changing the e-mail on file with Facebook and re-sending the offer.
I do not know how long this offer will be available to grab. You have a couple of weeks to use the coupon itself. Over 20,000 people have grabbed this coupon already. If I were you, I would send this coupon to my e-mail quickly to make sure I do not miss the deal. I am not sure how many coupons Starbucks will give away before they are gone.
(Image Credit: Barbie Piancastelli)
(Expiry: 2nd March 2015)
P.S. If you're having any trouble getting the offer, click on this and show them the screenshot: