Starbucks Canada: 25% off Holiday Coffees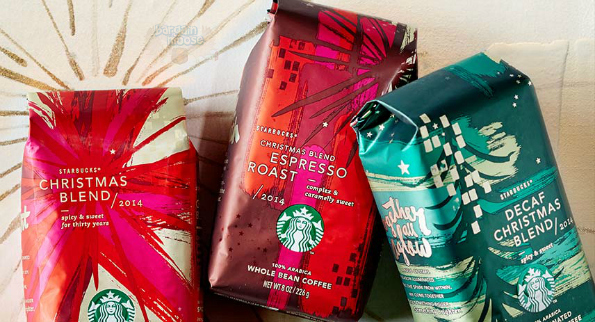 Hello caffeine addicts! Direct your browsers over to Starbucks Canada for 25% off all Holiday coffees. Save on your favourite brews and stay well caffeinated this holiday season.
All holiday coffees are included in the offer excluding 96 count pods, which all appear to be out of stock anyway. Maybe that is so you will avoid temptation. ;) Unfortunately, the Starbucks Christmas Coffee Variety Pack is also excluded.
A good place to start is with the basics. This Starbucks Christmas Blend, Ground is for those who still brew their own coffee instead of hand that work over to a pod. This coffee blend mixes the coffee you love with an assortment of holiday spices to evoke that holiday spirit. Originally $18.95, you can purchase one pound for just $14.21 after coupon.
If you do trust your coffee to your brewer, then you will want to pick up the Starbucks Christmas Blend Brewed Coffee Verismo Pods instead. A pack of 12 retails for $12.95, but comes down to $9.71. You can also purchase the 24-pack and 32-packs if this is a type of coffee you really like.
Not to be confused with the Christmas Blend, there is also a Starbucks Holiday Blend featuring herbal and sweet maple notes. If this were a tea, then I would be all over it because I love maple! An eight-ounce package of whole beans retails for $9.95, and comes down to $7.46 after discount.
There are several other coffee options to choose from. Every flavour comes in a variety of forms: from k-cups to whole beans to ground. Some flavours even come in instant form for early mornings with little time to prepare a good cup of coffee.
My parents have always been heavy coffee drinkers, but the trend never caught on with me. I just never had the taste for coffee unless it was about 20 parts sugar and one part coffee - like a Coffee Crisp. Now that is good. However, I think that good coffee makes a great gift for those that drink it. Maybe I will pick up a pound of a special seasonal grind for my parents this holiday season.
Hey Moosers! Comment below to tell us what your favourite Starbucks Holiday coffee is.
Receive free shipping on orders of $65 or more.
(Expiry: 7th December 2014)