Keurig Canada Mystery Savings: 5% - 20% Off Orders Over $85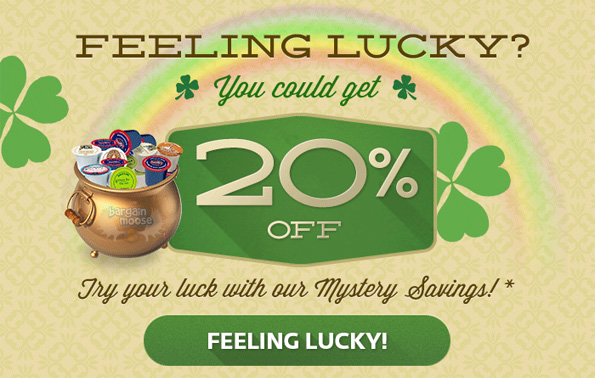 It looks like Keurig Canada is at it again and this time with mystery savings of up to 20% off!
To take advantage of this awesome promotion, all you need to do is subscribe to their newsletter to then be e-mailed a one-time use Keurig coupon for either 5%, 10%, 15% or 20% off almost any order over $85. Although it can be used on all K-Cups and accessories, it excludes items like the Pink Tartan designer mug, the Elite Trio and a couple of others. For those of you who have already previously subscribed, then make sure to check your inbox for your unique code now!
Even better is that your odds of getting the max percentage off is actually quite high considering that 500,000 people will get the 20% off discount, 68,500 will get the 15% off one, 20,000 will get the 10% off and 11,500 will receive the 5% code.
I'm a huge fan of the Breakfast Blend, French Vanilla and Original Donut Blend K-Cups but if you have a Keurig brewing system, then there are plenty more flavours and roasts for you to try like the Jamaica Me Crazy or even the German chocolate cake ones. What's your favourite?
As usual, shipping is free on all purchases over $45, which means that by redeeming this code, your order will automatically qualify for it.
(Expiry: 24th March at 4:59PM)