Keurig Canada: $4 Off Every 2 Boxes Of Flavoured K-Cups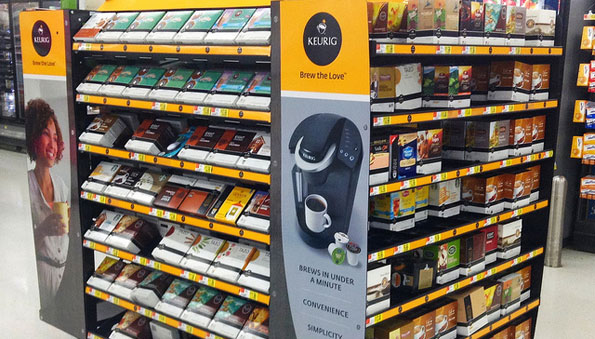 Join Keurig's Festival of Flavours and save $4 off when you purchase two boxes of flavoured coffee k-cups. The great part about this promotion is that it applies to every two boxes of flavoured k-cups you buy, which means that if you buy four boxes, then you will save $8 etc.
I drink so much coffee in a day that I buy my k-cups in bulk either at Costco or when promotions such as these roll around at Keurig.ca. The way I determine whether a deal on k-cups is good enough or not is I divide the price by the number of k-cups included in the box and I only buy the box if it comes down to under $0.60 for each k-cup. At grocery stores, the price per individual k-cup usually hovers around $0.75, although very rarely I have seen it dip to about $0.65. I know we're talking pennies, but every penny counts when it comes to these, especially if like me, you can easily drink more than three cups of coffee per day.
With Keurig's promotion, you can get a k-cup for as low as $0.57. Keep in mind that the regular price won't apply to any order and instead, the member price will always be calculated into any order. This is because you automatically become a member when you sign up to their site as membership is absolutely free. Even better is that you earn points for completing orders, which can then be redeemed for free stuff.
My favourite k-cups are definitely any the include vanilla, be it Van Houtte's French Vanilla or Timothy's French Vanilla. The last time that I placed an order on Keurig.ca, I also added Timothy's Kahlua Original to try for the first time and I must admit that I was pleasantly surprised. It has an extremely powerful smell that can be detected just by giving the box itself a whiff, but it tastes great. In fact, here's what someone had to say about it:
Definitely my ultimate favorite. I usually love dark roasts, but this just hits the spot. I drink my coffee black, and this is a great, smooth blend.
All of the k-cup flavours mentioned above come down to $13.71 per box.
Shipping is at an easy to reach minimum threshold of $45. With the exception of Christmas time, every time that I have ordered from Keurig.ca, my order arrived surprisingly quick as well.
(Image Credit: Mike Mozart)
(Expiry: 29th August 2014 @ 5pm EST)