Keurig Canada: 15% Off All K-Cups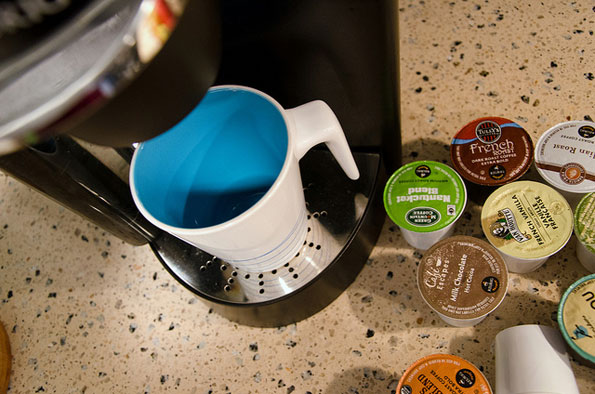 Need K-cups? Then head over to Keurig right now because you can now save 15% off all Keurig brewed beverages during their Labour Day Sale.
Since I'm a huge coffee addict, I am always on the look-out for a good deal on k-cups because paying full-price for them is not only extremely not worth it money-wise, but it's also completely useless. As I mentioned during the last promotion that Keurig ran, I always calculate whether any given deal is worth it by dividing the total price of the box of k-cups by the amount of cups inside. In this case for instance, you're looking at paying about $0.55 per k-cup, which is actually even better than during their last promotion. In fact, the last time that they were offering a similar discount was back in celebration of Saint-Patrick's Day, during which you could save anywhere from 5% to 20% off your purchases. So, if you're out of k-cups or are about to run out, then now is definitely a good time to save.
If this is your first time buying from Keurig.ca, then keep in mind that you will automatically be considered a member and you will benefit from the member price immediately.
For all of you Starbucks fans, you will be happy to know that Keurig has recently added Starbucks k-cups to its long list of k-cup varieties with the following popular brews to pick from:
All four of these are priced at $18.35 per box of 24 k-cups and although it's more expensive than Timothy's or Van Houtte coffee, which is on averaege $13.35 per box, it's nevertheless cheaper than if you were to buy directly from the Starbucks Stores. To give you an idea, 24-count boxes of Verona or Veranda coffee are $22.95 at Starbucks.ca.
If you haven't already, then I definitely suggest you give Timothy's Morning Blend coffee a try. It's $13.35 for 24 k-cups and here's what one reviewer had to say about it:
Gentle, non brassy coffee. I was very prone to drinking Timothy's Breakfast Blend but this far surpasses it for flavour, smoothness, general taste. This will be my morning coffee of choice from now on.
K-cups of coffee aren't the only ones on special as you can also save on a variety of teas like the Lipton Refresh Iced tea. A box of 22 k-cups in down to $13.35 as well.
Shipping is free on orders over $45.
(Image Credit: Krystal K.)
(Expiry: 5th September 2014)