Roots Canada Coupon: Up to 40% Off Sale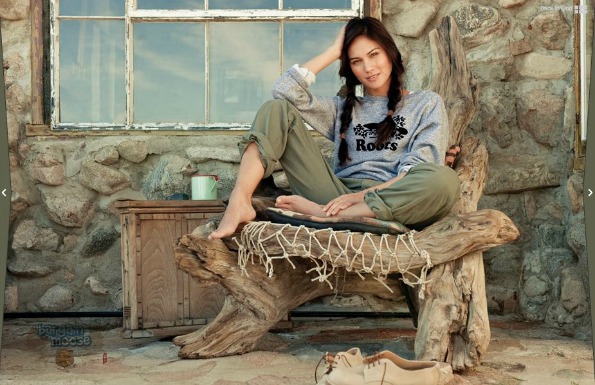 Receive an extra 40% off already discounted merchandise and get 30% off one regular priced item with the following coupon for our favourite Canadian icon store: Roots Canada.
Click here to shop @ Roots Canada now
Coupon Code: YAYSUMMER
Discount: 40% off sale, 30% off 1 reg. priced item
Expiry: 20th July 2014
This coupon excludes leather items, footwear, gift cards purchased, and specialty items as marked. I am disappointed about the coupon excluding leather, but I understand why they would do that: Roots leather is very popular.
Right now, the sale section has an extra 20% off when you add items to your cart. This coupon replaces that discount (does not stack with it). Instead of 20% off, you will receive 40% off. I tested the coupon on this Gallery Pullover hoodie that was $64.99 and is now $49.99. After I used the coupon code, the top came down to $29.99.
This coupon does include a plethora of Roots Canada clothing and accessories for your to indulge in because they recently reloaded their sale section including World Cup themed tops and hoodies.
I may be from Canada, but I have fond feelings for England. They have some amazing museums, great fashion scene, and they are our 'motherland'. If you voted team England in the World Cup recently, then pick up the England Hoodie (women's) that was $98 and is now $49.99. The hoodie comes down to just $29.99 after coupon code. That is 70% off the original price! You can score a sweet deal on most the soccer (football) teams that played in the World Cup for this price. Pick up two of them and you would get free shipping as well.
Want to celebrate the winning team? This men's Germany Polo was $56 and is now on sale for $29.99. After coupon the shirt comes down to just $12 (which is a steal!). You can also pick up the Germany T-Shirt for almost the same price. Originally $36, the shirt is on sale for $19.99. After coupon it comes down to $11.99.
You can also make your own little sale with 30% off one regular priced item of your choice. For example, you could purchase this Girls Canada Full Zip Hoody for $42. After coupon code, it will come down to $29.40. There are many regular priced items that look pretty nice but this coupon will only give you 30% off one of them.
Shipping is $4.50 for orders under $50. Orders of $50 or more will ship for free.
Want more savings? Check out our Roots Sale Calendar and be in-the-know for Roots Canada Sales all year long.