Old Navy Canada: Up to 60% off Site-Wide, Extra 40% off 1 Item & Extra 15% off Everything Else!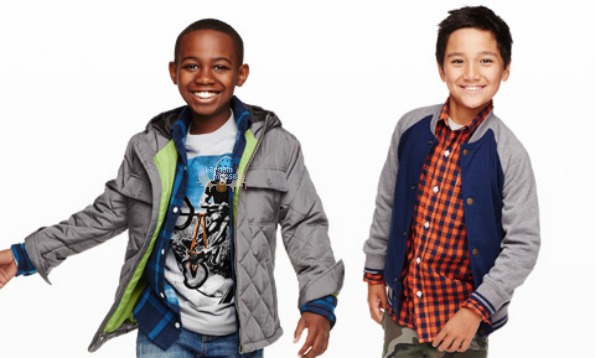 The folks at Old Navy Canada have released a one-day coupon code for Labour Day, which is really good when combined with the existing offers on their site. First of all, the entire site is on sale with up to 60% off. Secondly, the coupon code below will get you a 40% discount on the 1st item that you purchase. If you buy any further items, the coupon works for a 15% discount on those.
Click here to use the Old Navy coupon code online
Coupon Code: AWESOME
Discount: 40% off 1 item, 15% off everything else
Expires: 7th September 2015
Then as for shipping, it's free on a $50 spend – but that is PRE-coupon discount. E.g. If you were buying a $50 item, it would only cost you $30 and the shipping wouldn't cost anything extra too! That might sound a little complicated, but it's a bonus for us – the free shipping threshold is technically reduced when there is a coupon code.
There are some super bargains on the Old Navy site – I think it's particularly fantastic for kids' clothing. Here are some examples:
Then the coupon code applies on TOP of those prices.
Here's a thought – if you want to place a large order with lots of items, consider splitting it up into multiple orders. You may be able to make a higher saving in using the coupon on separate orders – as the 40% discount applies to the first item. I'd do a few test shopping carts to see the total before and after the coupon, and just work out what is the best option for what you are buying.