Old Navy Boxing Week Sale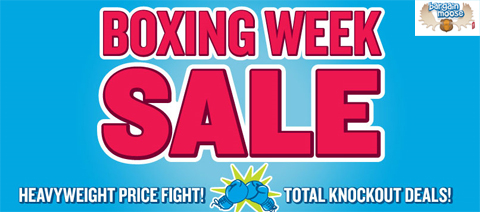 I've just got word about the Boxing Week event from Old Navy Canada. They have both online and in-store offers available. As far as I can tell, the online portion of the sale has already started, so you can browse for some bargains:
The email I got didn't specify the kind of markdowns they are doing, it just called these their Total Knockout deals. I am seeing some pretty nice prices online though:
Womens:
Mens:
There are many bargains in the kids sections too. Spend more than $50 online and get free shipping - that's not hard!
As for the in-store shoppers, there is an incentive to get there early.
There are a limited about of free Flip video cameras with a $25 purchase. The email doesn't say how many per store, just that there are limited amounts. You have to queue up, and the first X number of customers will get a coupon to redeem for their free gift with purchase. This is the morning of Sunday the 26th December 2010 only. I reckon they may have 5 or 10 per store. If someone is out at Old Navy in the morning, it would be interesting to hear the news in the comments below! Thanks!