ModCloth: 50% Off Sale Items (US)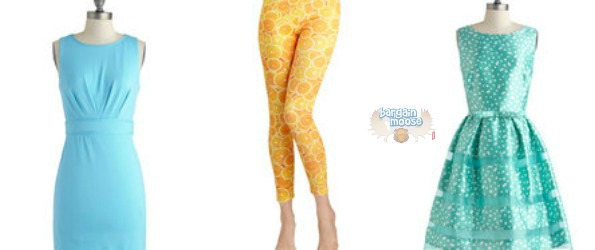 Get 50% off sale items at ModCloth. All prices are in USD and they ship from the U.S., but this is an amazing store, so it's well worth it!
Not something you'd think of as a ModCloth staple, but this BBQ fork is totally rad. The Heavy Metal Rockstar Fork would make a great gift for any headbanger, or just anyone who wants to look cool at their next BBQ. Was $19.99, now $9.99.
To go with your fork to help you look amazing, this That's My Barbecue Shift Dress is out of this world amazing. Was $274.99, now $136.99.
These The First Cutout's the Cickest Flats are gorgeous beyond belief and I love the colour! Were $29.99, now $14.99.
These I'll Be Backstage Shorts are definitely perfect for any concert. I think I'll get a pair for Pearl Jam in October. Was $47.99, now $23.99.
Shipping is based on weight, which is great for all these light summer items. Always read the comments below each item to find out what other ModClothers thought about their purchase, so you know you'll be happy too.
(Expiry: Unknown)