La Senza Coupon Code: Exclusive 40% Off $50 (EXPIRED)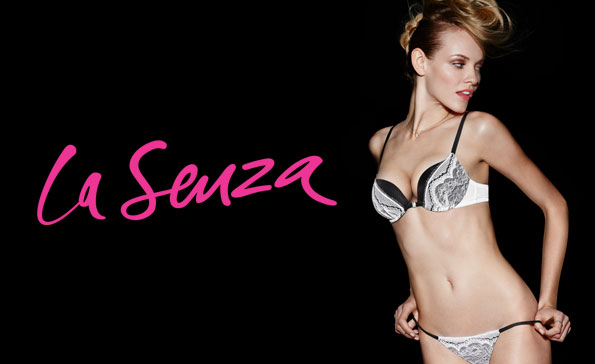 La Senza has given us one of the most beautiful coupons to fall in the hands of a lingerie addict like me. Receive 40% off any regular-priced order of $50 or more at La Senza with our exclusive coupon code.
Click here to shop @ La Senza Canada now
Coupon Code: MOOSE40
Discount: 40% off $50+
Expiry: Unknown
This coupon code only applies to regular-priced items. I spent nearly an hour trying to see if I could get it to apply to sale items in various ways with no success. For the coupon to apply to your cart, regular-priced items must meet the $50 minimum. You can also have sale items in your cart but these will not receive any further discounts.
A few promotions do combine with the sale. The BOGO 50% off bra deal at La Senza does not constitute a 'sale' in the traditional term and thus these bras will receive the extra 40% off orders of $50 or more. I used two Remix Push-up bras in my cart. They retail for $20.50 each. However, when you purchase two they come down to $15 apiece ($30 together).
Some items at La Senza are so popular that they will probably not make it to a sale. The sexy Unlined Lace Bodysuit is already sold out in most sizes with only large and extra-large in stock. At only $29.50 it certainly won't break the bank. You will also receive 40% off the bodysuit when your cart reaches a total of $50.
On my bedroom wish list is the Rhinestone Cage Bra for $34.50. I would pair it with the bodysuit to reach that $50 minimum. With 40% off, the cage bra comes down to $20.70. Valentine's Day is just over a month away and I am sure my partner would love to see me wearing this bra and a matching thong.
I am impressed with how La Senza has really matured with their new bodysuits, stockings, and garters. I usually find La Senza a bit too young for me, but these new offerings in the lingerie section I could actually see wearing. This coupon is my favourite exclusive that we have ever been given. It is of very high value and will be ongoing as well. That means when La Senza releases their next season designs, I can buy them at a discount with this coupon before they sell out in my size. I will no longer have to wait for a sale.
Shipping is a flat $9.