La Senza Canada Promo Code: 20% - 30% Off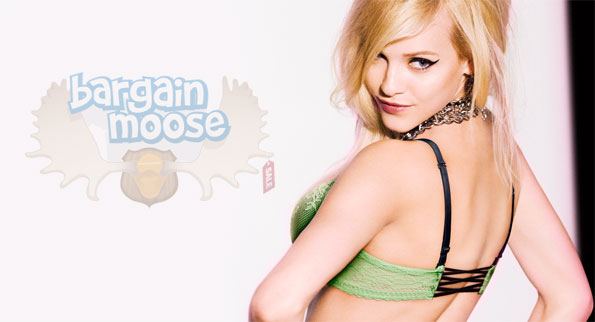 Just in time for the long Labour Day week-end, La Senza has just released a great promotion for up to 30% off. Shop for over $50 and you will save 20% off your order or shop for over $75 and you will get 30% off!
Click here to shop @ LaSenza.ca now
Coupon code: WEEKEND
Discount: 20% off $50+ | 30% off $75+
Expiry: 30th August 2014
My lingerie and underwear collection is truly atrocious. I have been in desperate need of new pairs of panties and bras for the longest time now and all of my waiting for a good promotion has definitely paid off! La Senza's coupons are definitely few and far in between. In fact, the last one they ran was a month ago and even then it was just for one evening! This time around, the promotion is definitely a good one since you can essentially save a minimum amount of $10 off orders over $50 or a minimum of $22.50 if you shop for over $75.
It's no secret that lingerie can be quite expensive and La Senza's promotion is definitely a great way to save on a sexy new piece for the bedroom. To give you an example, the push-up merrywidow is $59.50 but would come down to $48 if your order is under $75. By adding something else to the cart, you could get it for just $41.65! It's a sexy top that features pink lace on the front, lacing in the back, a front closure and even comes with the matching panty! On top of being a push-up, the bra also promises to help you go up two cup sizes -- definitely a major bonus! ;)
For either around the house or for wearing to get the mood started, I also spotted the satin kimono with lace detail. I'm a sucker for anything lacey and this robe is definitely the embodiment of luxury. At $49.50, it can be yours for either $39.60 with the 20% discount or $34.65 with the 30% one. Available in red with black lace at the sleeves and shoulders, it also comes down to mid-thigh and comes with a sash.
Although the code above won't work on the other promotions currently going on at La Senza, you can nevertheless save money in the following ways as well:
Buy 2, get 2 free on all sexy panties
7 panties for $28
Buy one, get one 50% off on all loungewear
As usual, shipping is always at a flat rate of $9 per order. For more La Senza coupon codes, be sure to check out the forum.