Karmaloop (US) Coupons & Up To 94% Off Sale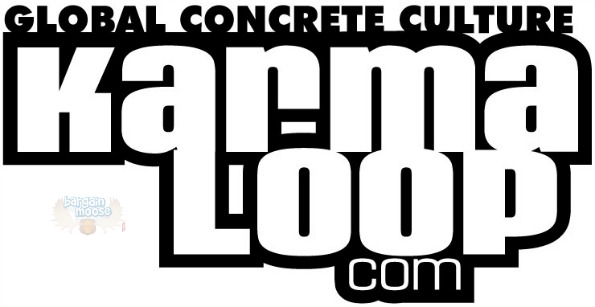 Karmaloop currently has a breathtaking up to 94% off clothing and accessory sale that you can stack with coupons to save even more money. With this combo of deals, you are going to save an insane amount of money on street-wear fashions.
Click here to shop sale the sale at Karmaloop (US) now
Coupon Code: SUMMERGIRLS
Discount: 50% off women's apparel
Expiry: Unknown
Coupon Code: KLSELFIE
Discount: 25% off any order
Expiry: Unknown
Put the above coupons in the coupon code box. You can also add on rep code SALES in the rep code box for an extra little bit off.
Now for the deals and some stacking. This Advocate The Great Watch in Blue and Red Polka Dot was $80 and is now $4.95. It is in the men's section so you can stack the 25% off coupon on top and get the watch for just $3.71. Can anyone fathom how insane that deal is? The watch is 94% off and then you get another 25% off so it ends up being just over 95% off.
Another mind-blowing deal is this MKL Collective The Midnight Velvet Maxi Skirt in Gold that was $49 and is now on sale for $3.95. Take another 25% off the skirt and you can get it for just $1.98. The skirt is available in all sizes: from XS through large. The matching Renaissance Crop Top in Gold is also on sale from $34 down to just $1.50 after you apply the 25% off coupon. I like having a matching outfit and then mix and matching the pieces. I would like to see the skirt with a sheer black chiffon top and the top paired with cut-off jeans and sandals.
Lip Service's The Leopard Long Sleeve Crop Top is currently 91% off. Originally $34, it is now $2.95 and comes down to $1.50 after coupon. If you love animal print then check out this little top.
The 50% off code works on regular price and sale items, but not on new arrivals. I just placed an order of sale items today using the extra 50% off coupon and it worked like a charm. The ref code gave me an extra 50 cents off, not much, but every little bit helps.
Now, all these prices are in USD but with such steep discounts, the currency exchange shouldn't hurt a bit. Karmaloop offers very low shipping costs to Canada (around $6 - $10), which is pretty darn sweet for a US company these days.
Any orders over $20 may be subject to duties. It looks like Karmaloop is shipping DHL and UPS these days (yet to be confirmed) which means I do expect to be hit with duties. However, given the huge amount of money I saved on my order, I am willing to take the chance.
(Expiry: Unknown)