Butterfly Collection: Up to 70% off Bras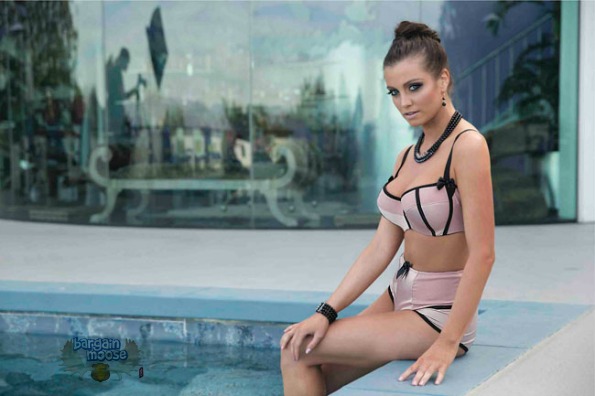 Butterfly Collection just started their New Year sale with up to 70% off bras and up to 90% off underwear.
Butterfly Collection is one of my top internet destinations for lingerie as they serve the DD-K cup range. I have bought several bras and underwear sets from there and have always been delighted with the customer service and quality of products they stock. In many ways, I feel 'loyal' to Butterfly Collection because I received my first proper fitting (via Skype) in years from them.
One of my standard bras is the Dessous by Claudette. Many of the colour ways are on sale including the Godiva for only $18.30, down from $61. I own three of these bras and keep on coming back to this style as a solid choice for my shape. The matching Dessous Godiva Thong is on sale for $7, originally $20.
I want the Fishnet Scoop Neck Blondie by Claudette for just $24.30, originally $80. It is a beautiful bra and I have been meaning to buy it for so long. More sizes are currently available in this bra than the other is.
Another bra that tends to be a huge hit is the Charlotte Dusty Rose by Parfait. I know of so many women who just adore this bra because it gives amazing support and has a beautiful retro inspired aesthetic. This is not an easy bra to find in Canada (I know because I own one). Originally $59, the bra is on sale for $38.35. For shallow breasts, stick with your normal size. However, if your breasts are full and round, then you should size up in the cup. I find the band to be fairly firm as well. The matching Charlotte Dusty Rose High Waist Panty by Parfait is on sale for $13.30, originally $19.
In the panties section, underwear starts at only $5. The Glamour Curves Bikini Black was $18 and is now just $5. The Harmonie Thong Black was $65 and is now just $7. I think the Lyla Short is super cute and at only $5, a great price (originally $42).
Receive free shipping on orders of $39 or more (that contain a bra). You will not receive this order in time for Christmas, but you will enjoy beautiful new lingerie in time for the New Year. Anything on sale for 25% off or more is final sale.
(Expiry: Unknown)