5 Canadian Boutique Stores For Moms Who Don't Want To Look Like Moms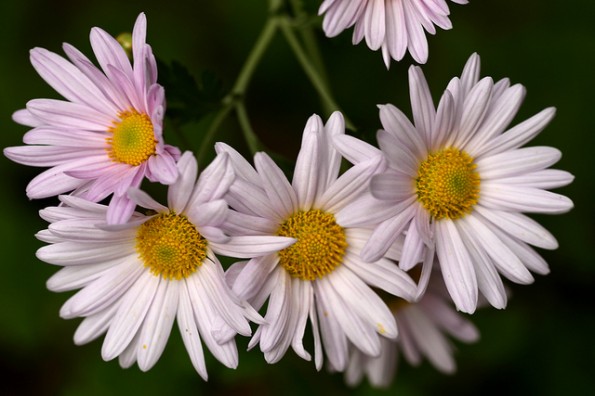 I recently watched a commercial with a family going to a theme park and the mom gets in the tank and starts swimming. Even though she is in the tank, she is dressed in a "mom uniform" of khakis and a button up khaki coloured shirt with sensible shoes. She also had a sensible shoulder-length haircut and very little makeup. Think how Jennifer Aniston looked in We're the Millers when she was trying to get her mom look on. My first reaction was to wonder why someone would want to dress so boring, just because they are a mom. But, some go the other way and even in their 40s dress like a 20-year-old to prove they aren't that typical mom. There needs to be a balance! I have found it difficult trying to find a balance between sexy and mundane when choosing clothing, but I've found seven unique Canadian stores that won't give you that mom look, yet won't make you look like your teenager. So, skip the Garage, the Lululemon and the Roxy and ditch the Nygard and the Maurice's and get on with these stores!
Definitely anything but boring, Retro Glam is a Canadian store that features eclectic clothing for ladies (and guys and kids too!) of all ages. While you might not want the green hair and tattoos (or maybe you do), dressing yourself up with one or two pieces from this store will definitely add some variety to your wardrobe. All moms need cardigans - they are completely practical - but they can be very boring. Retro Glam's Hell Bunny cardigan is anything but! Regularly $45, it is on sale for $29, but comes down to $23.20 with their current 20% off coupon.
Another store I recently came across is Montreal-based We R Funky. Their prices are low and their shipping threshold is only $30 and they have some very cute mom-worthy unique stuff.  They also have free returns, which is awesome in case you decide you don't like what you buy once you try it on (we've all been there). Of course, the first place I look is the clearance section and I found a very cute selection of tank tops. Sometimes wearing tops with graphics on them can look teenage, but these look mature enough for me. I love the owl with glasses, regularly $32 and on sale for only $12! Of course, spend a bit more and use one of their coupon codes to take even more money off!
While the last store was inexpensive, this one is a little more on the pricier side, but you are going to love their styles! They do have a sale section, which helps to keep the cost down on these lovely wears, so always check there first! All moms need a go-to jacket for spring and fall, so they look great at work or even just picking up the kids at the bus stop. Please don't walk your kids to school in pyjamas ladies! I am in love with the classic look of this Line knitwear Landmark jacket in charcoal. It is warm, functional and stylish for any woman. Regularly $349, it is a total steal now at only $98. Currently they don't have any coupons, but you can add your name and email in to be alerted when they do!
Edgy but not immature, Faded Soul carries some top brands and has free shipping at a $100 spend. You are going to want to get rid of your mom jeans after you see these Habitual Geena boot cermonial jeans that were $238, now $142.80. I believe that if you want a nice fitting pair of jeans, you need to pay for them and these aren't low waisted (so no unintentional crack show when you bend over to pick up your toddler) but not a high waist so you look cut in half. I also think there should be no rips, because I also believe that trend needs to be left behind in your 20s. Check for any coupons before you shop.
Not just your clothing, your jewellery should also reflect your unique style and shouldn't just be limited to your wedding ring. Treat yourself and check out the gorgeous and unique styles at Kate Hewko. Cyndi Lauper approves and so should you! The styles here are really unique, your teen will actually be jealous of you. I've been wanting to get a cuff bracelet for a while and this Nancy cuff in silver also has healing powers. Regularly $240, it is half price at $120. Of course, if you are going to shop, you won't want to not check for coupons first.
Bargainmoosers, do you have a favourite boutique store that you want to share with us? Let me know in the comments below!
Photo credit: J Michael Raby