Wind Mobile: Boxing Week Deals
28 December 2012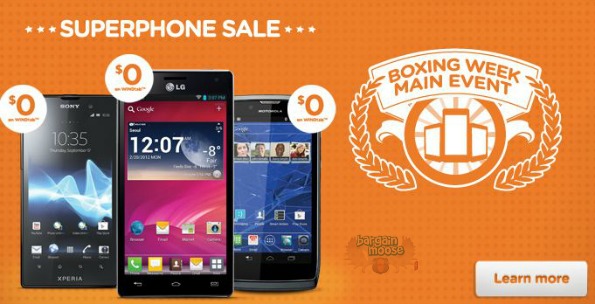 Wind Mobile has some pretty impressive deals for Boxing Week. Get some phones for free ($0 on your Wind tab) and some great plans.
You get a choice of the Sony Experia Ion (reg $149 tab), the LG Optimus 4X HD (reg $199 tab) or the Motorola Razr  (reg $99 tab) for $0 on the Wind Tab when you sign up for the $40 a month Unlimited Plan. The Unlimited Plan gives you unlimited data, global text, and Canada/US talk. Pretty impressive!
There are several other deals as well.
Get a $50 service credit when you bring your phone to Wind and sign up for any Wish Plan ($25 or $40/m)
Get the Unlimited Mobile Internet Plan for only $25 (save $10)
Save $10 on the Gowell Pre-paid Value Package - Now $49
Pretty good deals.
Expiry: 31st December 2012
http://bit.ly/TouJnZ