Urban Planet Boxing Day Sale: 80% Off Clearance Items From $1.50!
28 December 2015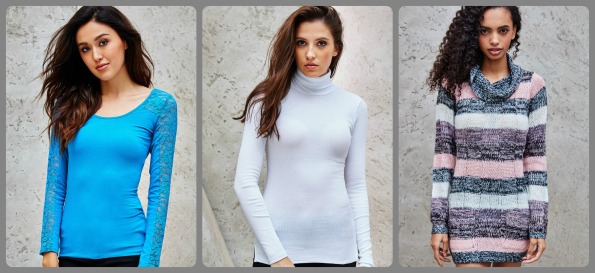 We are still finding more and more Boxing Week sales! Urban Planet Canada has a whack of apparel and accessories on sale for up to 80% off during their Boxing Week sale, and you won't be left disappointed. Urban Planet actually has two categories for their Boxing Week sale: 50% off and 80% off. Both of these categories are split into separate sections for both girls and guys. Plus if you spend $60 or more you will get free shipping.
Urban Planet has everything from jeggings to accessories and scarves. You can bet that you can update your entire wardrobe during this Boxing Week Sale at Urban Planet Canada. Items start as low as $1.50, so you can imagine how many items you can cram into your cart to reach the $60 total to get free shipping. The 50% or 80% discount is added at the check out process. Be quick though, items are literally flying off the shelf as I type up this promo.
Urban Planet has... facial wipes? Yep! And they are 50% off right now. So you can snag them for just $3.99 each, but when you add them to your cart they are discounted to just $1.50 each. There are a few different scents. Here are the facial wipes available for 50% off at Urban Planet Canada:
They also have Ear Buds and Metallic Ear Buds on sale for 50% off. Honestly, appearance wise these ear buds could pass as the Apple Ear Buds that come with your iPhone or iPod. Nifty! The are just $5.99 each so when you add them to your cart they are just $2.50 each and come in a variety of colours.
Are turtlenecks your style? They sure will keep you warm! Snag this Ribbed Turtleneck Top which is on sale for 50% off. The price displayed is $9.95, and the 50% discount will be applied at the check out. That means you can call it yours for just $4.98! On the topic of tops, I am a fan of anything with lace. Take this Lace Crop Top for example. It is also 50% off and will also cost you $4.98. It is available in three colours: grey, navy and burgundy. But I think any colour of this top would look good in my wardrobe.
Urban Planet also offers free shipping on orders over $60, so your best bet is to try and spend that much of course. Otherwise shipping will cost you $8 on orders up to $24.99 and $9 on orders between $25 and $59.99.
(Expiry: 31st December 2015)