Petsmart Canada Boxing Week 2015 Sale - Up to 50% Off
26 December 2015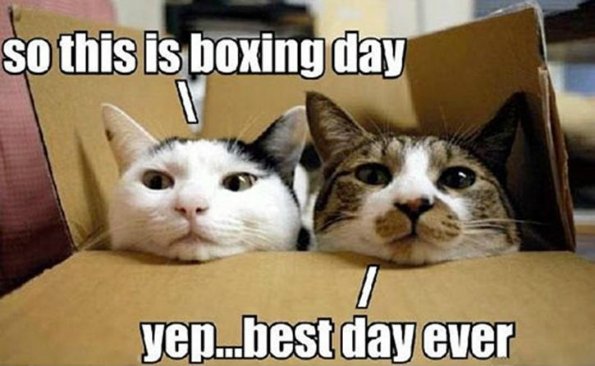 Petsmart Canada has launched their own Boxing Week sales where you can save up to 50% on a ton of products for your pets. Order online for in store pick up.
One of the featured deals is this Whisker City Lounge Cat Scratcher currently 50% off. Originally $174.99, the pet tower and scratcher combined is now $87.49. Cat stands are pretty expensive investment pieces so a deal like this is pretty sweet.
I just recommended this North Fetch Hooded Puffer Coat to my colleague Brooke. She was looking for a nice warm coat for her dog. This coat is on sale in an array of sizes and it is quite affordable even for the largest dogs. A 2XL dog coat was $54.99 and is now $32.99. There are a bunch of different sizes and the prices go down as the size goes down. For example, Brooke just bought this puffer coat in large. It would have originally cost $49.99, but it is now $29.99. Choose from the colours purple or black.
My parent's dog needs boots as she has sensitive paws that are prone to injury. These North Fetch Dog Boots are a good deal for dogs of all sizes. My parent's dog probably needs a size medium, which are on sale from $29.99 down to $17.99.
If you walk your dog at night, then you may want to get them a reflective vest so others can see where your pooch is at. This Top Paw 2-in1 Reflective Coat is 50% off all sizes. Choose from blue, orange, and pink to keep your four-footed friend in sight.
The Grreat Choice Text Dog Bed is pretty great for large dogs. Originally $43.99, it is now on sale for $21.99. Measuring 33 x 45 inches, most dogs will not only fit on this bed, they will also be able to stretch out.
I hopped over to the cat area as I have a sweet little fur ball. This KONG Striped Enclosed Cat Bed looks like just the thing for my big boy. Originally $56.99, the cat bed is now on sale for $39.89. I tend to buy my cat a new toy each month, and this Petlinks Twinkle Star Cat Toy looks different from anything he currently has. Originally $9.99, it is now on sale for $6.99.
Availability will vary depending upon location. Petsmart Canada does not ship yet, but you can buy online and pick up at your local store.
(Expiry: 3rd January 2016)