Dealfind Canada: 1-Year Subscription to O, The Oprah Magazine Only $25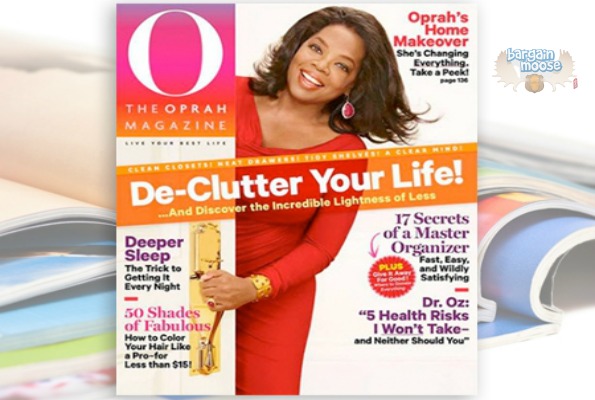 Dealfind Canada has some great deals on magazine subscriptions, including this awesome deal on O, The Oprah Magazine for only $25 for a one-year subscription.
I absolutely, emphatically love O, The Oprah Magazine. I get my monthly subscription and it takes me a minimum of a few hours to read all of the inspirational stories, delicious recipes, tips on living your best life and about Oprah's most recommended things. I literally read every page from top to bottom and wholeheartedly enjoy it.
This deal from Dealfind Canada is amazing. I couldn't find a Canadian subscription to this magazine for less than $37 and Dealfind says this is a $54 value. With top experts like Dr. Oz, Suze Orman and Gayle King, you get the best advice and food for thought for your money with this magazine.
Simply purchase your Dealfind Canada voucher, then go to the readsave.com to redeem. Check out the other great offers they have as well.
You can buy one voucher per household, and two as gifts. There is no expiration date, so you can even save this for when your current subscription runs out. Tax and shipping is included and you can't redeem until March 25th.
(Expiry: 24th March 2013)