Bookcloseouts Monthly Offers (September) - Back To School Books for Sale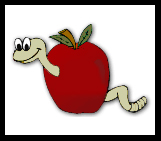 BookCloseOuts.com is a store that sells books online – they say they are "The Best Seller in Bargain Books". They are actually Canadian, an Ontario based seller, but prices are shown in US dollars. I've bought from these guys a few times - very good service.
Every month, they do a sale on a specific range of discount books. This month, it's a "Back To School Sale". They have all sorts of children's books, educational books and posters on offer, and prices start at only $0.59!!!
Some items that might be of interest:
ABC (Flash Cards, Sesame Street) - $1.11
Beginning Consonants Poster - $0.74
Addition And Subtraction Decoder Workbook (Dora The Explorer) - $1.49
My First Words (Dick and Jane) - $2.99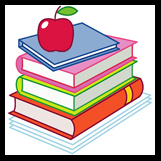 Books are something that I regularly purchase in my online shopping exploits. I love finding bargains on cheap books from little known booksellers, both online and offline!
There are some good books for children in this sale – perfect stocking fillers for my nephews for Christmas – I think I will order a few kids books!
Oh - I almost forgot - if you are spending a bit extra, you might be interested to hear there are various coupon numbers that you can apply to your online order to get extra discounts:
Promo Code: dealdude

Password: bookcloseouts.com

Amount: $5 off $35+

Promo Code: dealdude-2

Password: bookcloseouts.com

Amount: $10 off $50+
Hope that helps you save a bit more!
- Anna