BookCloseouts: Extra 50% Off Scratch & Dent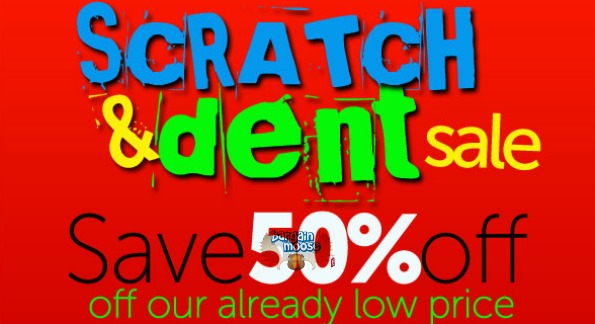 Wanting to stock your shelves at  fraction of bookstore prices? Check out BookCloseout Canada's scratch and dent sale for an extra 50% off already phenomenally low prices.
Scratch and dent books are still readable - they just have a bit of a cosmetic problem somewhere. It can be very minor. Here is what book closeouts says:
New, unread books, however some of them have been scratched and/or damaged. We do not specifically describe damage on each copy or title. Structurally the books are in excellent condition with no pages missing. These books are great for personal use or in a situation where a less-than-perfect book doesn't matter. We guarantee the product you receive is structurally sound and good for reading.
There over 2500 books in this sale! Choose from great books like:
Bean Appetit: Hip and Healthy Ways to Have Fun with Food Was $14.99 | Now $1.99
The American Dietetic Association Guide to Healthy Eating for Kids Was $14.95 | Now $1.99
Enormously Foxtrot Was $14.95 | Now $2.24
Acting White: The Curious History of a Racial Slur Was $24.99 | Now $1.49
Our bookshelves are already brimming with books, or I certainly would go through this sale with a fine tooth comb, looking up all my favourite authors. I do have to say this Sherlock Holmes For Dummies is really tempting! It was $19.99 | now $2.49. It is a complete steal at that price.
Shipping varies.
Expiry: 25th, July 2012