Bookcloseouts Canada: Black Friday Extra 50% Off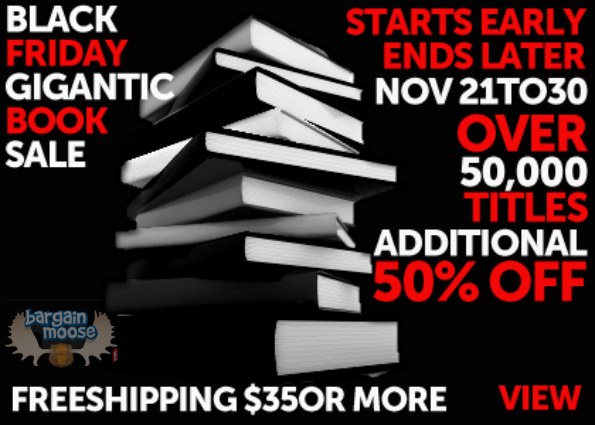 Bookcloseouts has a massive Black Friday sale - approximately 57,000 books have been reduced an extra 50% off! On top of that, you get free shipping on orders of $35 or more!
This sale is totally rocking, I have so many books from Bookcloseouts because their prices our out of this world!
One of my favourite authors is Neil Gaiman and several of his books are an extra 50% off:
Oh so much good stuff, a truly fabulous deal! I have many of Neil Gaiman's children's books because I love the art and his narration. I also have some of his short story books because his view of the world is so twisted it stretches my mind. My hubby has the Absolute Sandman Collection.