Book Outlet Canada Promo Code: $5 Off With No Minimum Purchase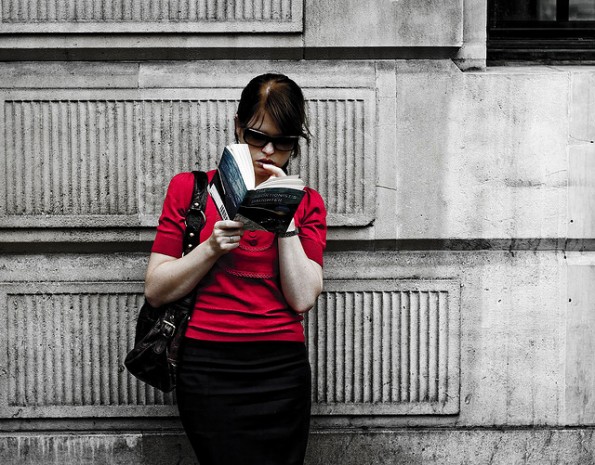 Every now and then, Book Outlet puts out a fantastic coupon such as this. We do have an exclusive coupon code for Book Outlet that gets you $5 off of $35 that is on for another a month, but $5 off of anything is much sweeter for the next two days. This means that if you find a book under $5, you'll actually get the book free, you'll just have to pay for shipping. Shipping is $3.99, which you'd pay whether you got your book free or not, so this is a really great promo code.
Click here to shop @ Bookoutlet.ca now
Coupon Code: BOOKOUTLETSUN
Discount: $5 off
Expiry: 23rd June 2014
Apparently you can only use one coupon per customer, which is a bit of a bummer if you were hoping to stock your shelves before summer, but you can tell all of your friends about this coupon code so that they get some good deals too.
Book Outlet already has heavily discounted books, so finding a book under $5 is really an easy task. I have ordered from them before; I received my books very quickly and was pleased with my order. I love buying books on discount. I actually do stock my shelves so that I have my own personal library that I can browse from depending on the type of book I read. Once I've read the book, I'll pass it on to a friend. I have hundreds of books I haven't read, which I love and know that this summer I'll definitely take a few down.
Their fifty/fifty sale on this week is 50% off all nature and outdoors books. I'd love to read Last Child in the Woods: Saving Our Children From Nature-Deficit Disorder, which is now only $2.99. I try to get my kids to spend a lot of time outside, but competing interests like video games and other screens really makes it hard sometimes. I'd like to try some of the activities they suggest for getting kids outside.
The summer reading for kids is a good section to get something for the kids to delve into this summer. I could get the book above and another book for $3 and still only pay a total of $4 for both books including shipping.
What book do you want to get?
(Photo credit: Paul Bence)