50 Titles Young Adult Books From $2-$5 @ BookOutlet.ca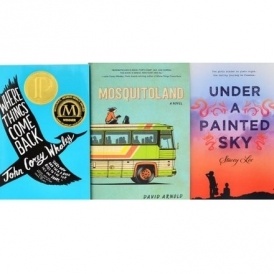 The Book Outlet is having another 50/50 sale. This means they have 50 titles (this time it is centered around books for Young Adults) for 50% off. In this case, the prices range from under $2, to under $5. Per book!
Many of these books have a list price of up to $25! If you have young adults who love to read, this is probably one of the best places you will find to obtain books that are good reads, at a great price.
Shipping is very reasonable, and increase by a little, the more you purchase. Here is the shipping break down for you:
STANDARD SHIPPING RATES WITHIN CANADA $3.99 for shipping and $0.95 cents per item (CDN dollars.) Examples: $4.94 for a one item order, $5.89 for a two item order, $6.84 for a three item order
and $7.79 for a four item order.
(Deal expiry: Unknown)