BMO Canada: Customers Get 20% Off TurboTax Online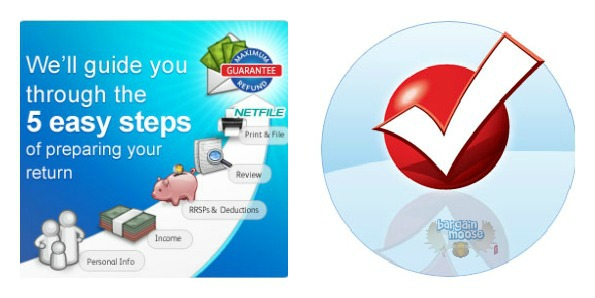 If you are a Bank of Montreal customer, you are entitled to get 20% off the regular price of TurboTax online editions or 10% off the Premier or Home & Business desktop software. This deal starts February 1st.
You may be nowhere near thinking about your taxes yet, but I am. As a self-employed person I have most of my data from the first of January and since I am so super-organized (okay, I'm not), I have all of my information ready in spreadsheets, waiting to punch into my online tax software. Even if I am not ready to file, I always like to see the approximate amount of my refund, or in other years, what I'll have to pay. *cry*
I have always used TurboTax. I find it easy to use, even with some of my more complicated calculations and deductions. Being self-employed doesn't make it easy for me to file my taxes as people with just a simple T4, but there are helpful guides and even online customer service support.
TurboTax questions everything they can about your situation so you don't miss out on any helpful deductions. The first year that I opened my own business, I was scared and spent over $100 for an accountant to file my taxes. Then I found errors and that things were missed and wondered if I should do it myself. So, for less than $50, I do my own taxes and I know I am not missing anything. I think anyone can do it if I can because I am horrible at math and anything to do with numbers!
There are different versions of TurboTax, depending on your situation. The Standard Online version is for the everyday person who has a fairly simple situation. Get it for only $14.39 per return (reg. $17.99). The Premier Online version is for people with investments and other income like rental income. Get it for only $26.39 (reg. $32.99). I use the Home & Business Online version, which is for people with self-employment income. It is only $35.99 (reg. $44.99). And the last version is the Student Online version, which is actually free if you are a student whose income is not more than $20,000.
If you'd prefer the desktop version, those are 10% off if you are a BMO customer. Get the Premier version for $62.99 (reg. $69.99) and the Home and Business version for $89.99 (reg. 99.99).
Shipping for the CD desktop version starts at $4.
(Expiry: 30th April 2013)