Seriously, who even has time to do their taxes these days? The miracle answer is tax software. It's cheap, it's easy, and my ggaawwwddd it feels good to whip off that tax return with just a few clicks. The best versions just ask a few questions and tell you which deductions you qualify for like the Canada Child Benefit, Child Disability Benefit, Child Care Expenses deductions, Tax Credits for Children's fitness or arts activities. I can never keep them straight so software is a lifesaver!


After you throw away the pen-and-paper method, the overwhelming part could be choosing one and making sure it's compatible with the CRA's guidelines. There are over fifteen CRA-approved desktop options, ten online, and six mobile -- depending on your needs a lot of them are available for free. To give you a head start, I not only made a list of the top-ranking tax software in Canada for 2018, but I paired each one up with the mom most-likely to use it.
Looking for FREE tax software? We've made a complete list!
1. Turbotax: For the Mobile-Friendly Mom
(a.k.a. the Hip Mom)
She's quick as a whip, always on the go, and she's no stranger to the latest mobile app or the Starbucks discount she can get with it. Turbotax's mobile app SnapTax is so user-friendly it's blowing its competitors out of the water. So this would be a natural fit for the hip moms on the block, you know the ones.
Turbotax is among highest ranked and most reliable tax software in Canada. The cheapest versions are available online, with the simplest edition available for free. Standard edition runs about $15.99, but can run as high as $59.99 for folks who own their own businesses, have investment incomes, or rental properties. If you want to a downloadable version, there are five options from $14.99 and $199.99, with the more expensive options including more than one return.
Learn more about TurboTax Software here.
2. UFile: For Frugal Moms
(a.k.a. the every-penny-counts Mom)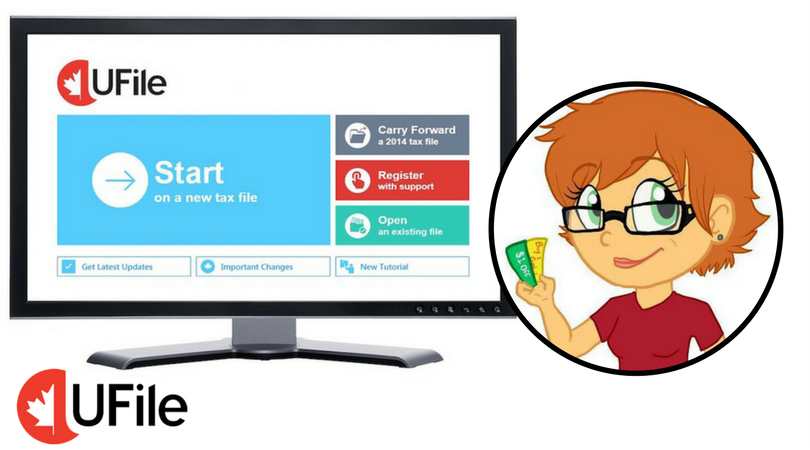 We all know her, she's the mom who believes that if you take care of your pennies, the dollars' will take care of themselves. She's also the kind of mom who lives for baby hand-me-downs and always has a coupon for every girls' night, so might be keen for Ufile's free downloadable version, reserved for folks with lower incomes like students and families with incomes under $20,000, without any additional fees for kids.
UFile has an online and a downloadable version of their tax software, and it offers both paid and free options. You'll also want to keep your eyes out for discounts on UFile, because they've already started popping up! The paid option is easy-to-use and comes highly recommended, with the paid versions costing $19.95 for the online version.
Learn more about Ufile Tax Software here.
3. H&R Block: For the Helicopter Mom
(a.k.a. the Mom with all the questions)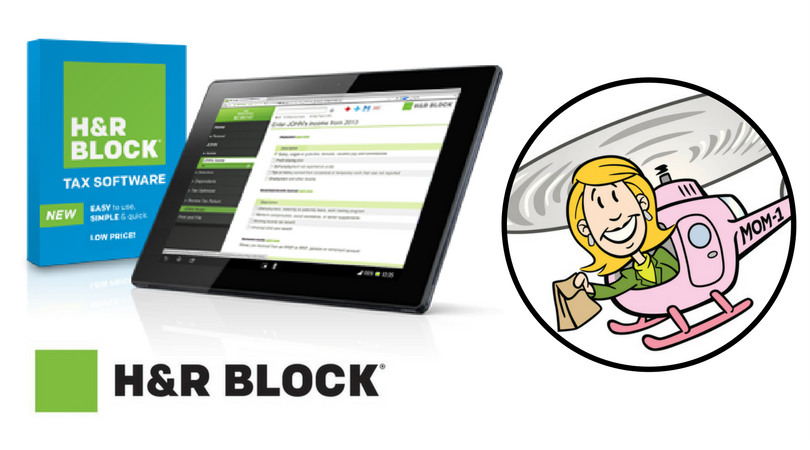 She's the kind of mom who always comes prepared. She's all about the sunscreen and the safety. She'll find the things H&R Block is known for, things like audit protection, an expert help centre, and even an office location to turn to just-in-case; an incredible relief. And with the million questions she has in her back pocket? She's willing to spend a little more for that little bit of extra protection.

We've all heard of H&R Block; they've got three online options, one of which is free, the other two are $15.99 and $25.99. Step-by-step guidance and helpful tax scenarios are available for all the levels, with the more expensive ones including added features like audit protection, phone support, and online storage. They'll literally keep a digital copy of your return for 7 years in case you need it down the line.

Learn more about H&R Block Software here.

4. StudioTax: For the DIY Mom
(a.k.a. the Offline Mom)
Gotta love her, the DIY Mom is the handiest lady in the neighbourhood and she can do just about anything from scratch, including her taxes! She's the kind of mom that is happy with just a landline, and on Friday night you wouldn't be surprised to find her darning her youngest's socks for the fourth time over or reading up on the latest tax changes for fun. Because she doesn't need anything fancy to get her taxes done, StudioTax is just what she's looking for.
StudioTax is totally, completely, no-strings-attached free, and it's great for know-it-alls who can basically do-it-themselves, and don't mind having no frills attached. The cut-and-dry? The site isn't going to win any beauty contests. It's not user-friendly and it feels out-dated to use. But! It's CRA-approved, functional, completely free, and a lot of folks swear by it. **Added bonus** it'll let you power through up to 20 tax returns though, all for free.
Learn more about StudioTax Software here.

Other CRA-approved Tax Software
Let us know what your favourite Canadian tax software is below!