SPC Card For Students - Save On Fashion, Lifestyle, Food - $10 W/ Free Shipping
23 July 2016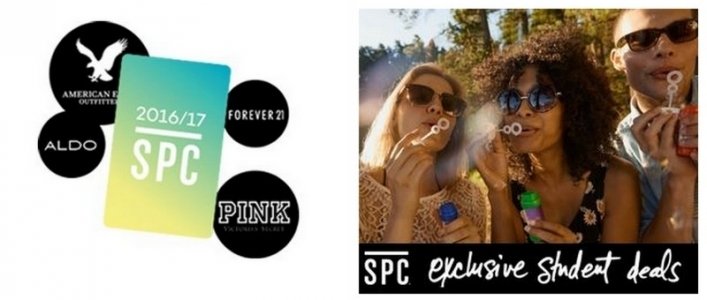 An SPC card is a loyalty card for students only, and it offers discounts on over 120 retailers pertaining to fashion, lifestyle, food, and more. This can save a substantial amount of money just in time for back to school shopping!
You can use an SPC card ONLY if you're a student, such as elementary, junior high school, secondary school, college, university, etc.
You'll want to order a card now, as the card is valid from Aug. 1 2016 - July 31, 2017.

When my daughter and I shop at our mall, her SPC Card is always close at hand. Each year she saves a pile of money by being able to present her SPC card at a variety of retailers that are in the SPC Card loyalty program.
Although you can purchase the card in-store at a variety of retailers, if you purchase online you will receive a bonus 'Ultimate Coupon Pack for Pizza Pizza, Ardene, Bench, and Bluenotes.' It will arrive by mail, with no additional cost for shipping.
Here are some of the deals that a student can receive, upon presentation of the SPC as well as student ID.

Many retailers are offering 10% off of regular priced clothing, but offers on fashion can vary. Food kiosks and restaurants are providing additional bonus perks, or special value meals. For example, Joe Fresh, Old Navy, Gap, Forever 21, and more are offering 10% off of reg. priced purchases. Booster Juice is offering a free additional Booster w/ the purchase of a 710 ml smoothie. Burger King has put together a special deal of a Crispy Chicken Jr. sandwich with medium fries & medium soft drink for $3.99 (plus tax).
You may sometimes use your SPC card when shopping online, to receive an additional discount! Urban Planet is an example of a retailer that has a box to enter your SPC card number in during checkout.
You may also register your SPC card, you can receive special offers, discounts, and promos.
(Deal expiry: Unknown)
More Back to school