Bouche Baby Take N' Shake Bottle Now $12 @ Walmart.ca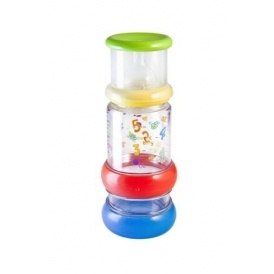 Prepping formula bottles can be such a time consuming task, especially if you are preparing many bottles in advance. This Bouche Baby Take N' Shake bottle from Walmart can you help you with those on-the-go feedings. It was originally $17.97 and is now $12. This cute bottle has a separate formula comportment so all you need to do is to dump it in the bottle and with some hot water, and voilà!

This bottle honestly seems like the Cadillac of bottles. It even converts into a sippy cup! It is BPA-Free, and you even can purchase additional compartments to add onto the bottle.
I remember making bottles for my son and it was such a long tedious task. When we were out I would have to bring one from the fridge and store in a cooler that I kept in the cars with icepacks. It wasn't great. With this bottle, I like that you don't need to wash anything. All you do is shake the bottle with the formula and you're good to go. If you need boiling water, here is a tip: try a drive-through! I've asked for a boiling cup of water from Tim Hortons before to make a formula bottle and they were happy to help.

Orders of over $50 ship for free at Walmart. You can ship this particular bottle for free at your local Canada Post location or your local Grab & Go location.

(Expiry: Unknown)