Firmoo Clearance Prescription Glasses: Only $7.20 Including Shipping (US)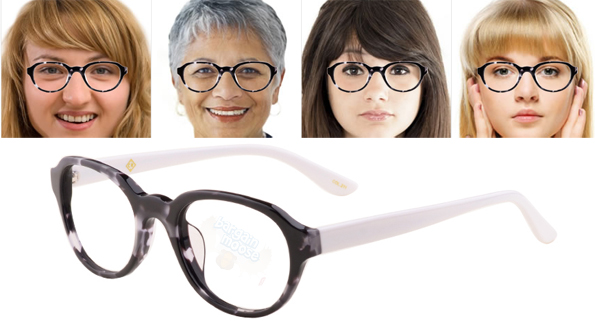 Firmoo.com, the US based eyewear store which we've mentioned here on Bargainmoose in the past, have got a number of glasses on special offer in the clearance section. Prices start at only $9, and I am highlighting this sale with these funky #CP6156 glasses (great name, eh?). They're a pair of women's full frame acetate eyeglasses, and they're priced at only $9… but read on to get an even better deal.
There are a number of other frames in there, including male frames too. But, you can make those clearance prices even sweeter - use Firmoo coupon code WELCOME for a 20% discount & free shipping on your first order. This brings down the price of our CP6156s to only $7.20!
Canadian Shipping
When you are spending this amount and you go through checkout, Canadian shipping comes up at a rate of $12.95. But when you add in the coupon code above, that $12.95 is changed to a big fat ZERO. So that's a complete pair of prescription glasses for only $7.20 with free shipping! Even though these are being shipped from the US, you shouldn't have any issues with Canadian customs and duties because of the low price you are paying.
Extras etc
The price I've shown above is the very basic price for the frames, with absolutely no frills. But you can choose upgrades as you are going through the Firmoo checkout, such as bi-focal lenses, progressive lenses, thinner lenses, tints, etc. All of those options would incur an extra cost on the base price of your glasses. Keep that in mind when ordering!
A Spare Pair
Last week, my Mom came to visit but couldn't watch TV as she has misplaced her so-called "TV Glasses." Obviously, these are glasses for short-sightedness, which help her watch the TV. I've been meaning to get her to give me the prescription details so that I can order her a really basic pair such as these ones from Firmoo. She could have them as a spare pair for lost-glasses emergencies… or even if her main pair were damaged or broken. The same applies to my partner… when we returned from our recent vacation in Europe, his regular eyeglasses had mysteriously disappeared on the journey, and he was left wearing only his prescription sunnies. Luckily he had an old pair at home which he was able to use in the meantime. There's going to be a Firmoo order in our house this week!
(Expiry unknown)