Clearly Contacts Canada: 45% Off Carrera 21 Sunglasses - now $60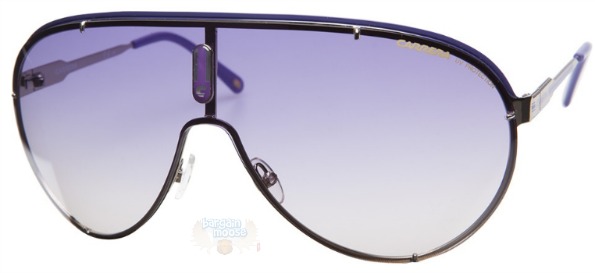 The sun is shining and my eyes are burning so I know it is time to always have a pair of sunglasses on hand. Clearly Contacts Canada has discounted this pair of Carrera 21 Light Gold Violet 99 designer sunglasses from $109.99 down to $59.99.
Sunglasses are one of those necessities in life, especially if you have light coloured eyes. You want to protect your eyes as you have to live with them the rest of your life. The best way to do that is always wear sunglasses when it is bright outside and never look directly into the sun.
It is also a good idea to invest a little bit more into your sunglasses then you might at your local dollar store. They are protecting one of the most important parts of your body. While sunglasses can run hundreds of dollars, I always buy good quality sunglasses on sale when I can. These Carrera sunglasses marry the best of both worlds: they provide good quality eye protection and they are on sale so they do not cost a small fortune.
The lenses are tinted purple and the frame has a light gold tinge to it. If you want the glasses in other colour ways, you would have to fork over an extra $10 per pair. I am fond of both purple and gold (and my $10 bill) so I would just go with the less expensive colour. They are a modern aviator style, which gives you clean rounded lines with that over-sized look that works so well on many face shapes.
If you have never bought from Clearly Contacts before then try using this combo:
Coupon Code: NEWCLEARLY
Discount: 10% off + free shipping
Expiry: unknown
I tested that out on the sunglasses above and it took off the usual $9.95 shipping charge. It also brought the glasses down to just $53.99. In total, I saved $16 with that coupon code. You can use it with any order and that coupon requires no minimum order. It is a fantastic incentive to place your first order at Clearly Contacts even if you do not like these sunglasses. Check out other sale sunglasses and maybe you will find something you like better.
I price compared these classes with SmartBuyGlasses where they cost $129.95. Most the websites I checked out in the USA were also selling them for $114+ and that is in US dollars. I think Clearly Contacts certainly has a worthwhile deal.
(Expiry: unknown)