The Body Shop Canada: Entire Site is B3G3 or B2G2 Free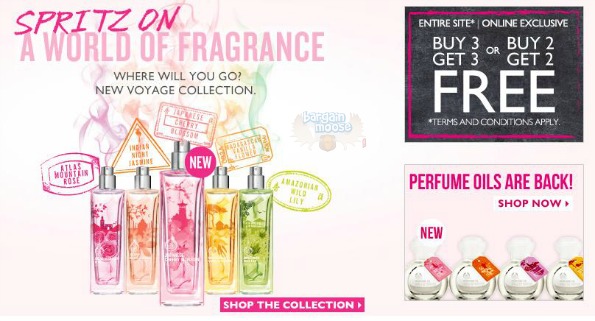 My favourite offer is back on at The Body Shop Canada right now.  The entire site is on sale for buy 3 get 3 free or buy 2 get 2 free.
This offer is exclusive to online only so you will not be able to get this deal in stores. All of the normal rules apply such as the free items will be the lower priced or equal value items. Also this offer does not apply to the Love Your Body Memberships.
I love this deal when it comes around because I find that is is the best way for me to stock up on my favourites while saving the most money. I usually go for a bunch of my most expensive favourites. For example, I love the body butters which are $20 each. I will buy 3 of them and then the next 3 will be absolutely free. So instead of paying the regular $120 for 6 of them, I pay just $60 for 6 of them. That ends up being just $10 for each instead of the regular $20. A pretty amazing deal!
As always, shipping is free on orders of $75 or more or you can pay just $5 for shipping on orders $50 or more.
(Expiry: 14th February 2013)