Pink Cherry Canada: Sale On Valentine's Day Sexy Essentials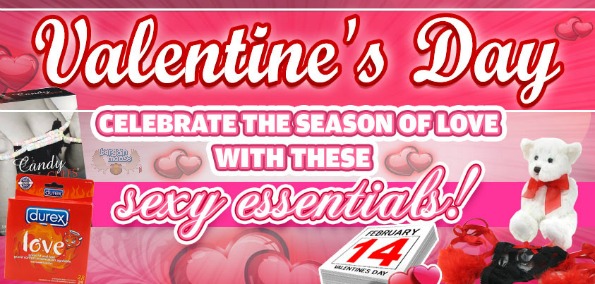 Pink Cherry Canada has many specials on for Valentine's Day.  Prices are already reflected on website and the last day for receiving in time for Valentine's is February 1st for Ontario and Quebec and January 30th for the rest of Canada, depending on service chosen.  Sale is for a limited time only while supplies last.
There are so many items available here, I don't know where to begin, but I think I'd like to stick with Valentine's related things.
This Heart's Desire Warming Body Massager in red was $13.99 and is now only $9.99.  The massager warms up to a wonderful 54 degrees once you bend the metal disc inside and it's completely reusable.  You just have to boil in water for 7-10 minutes until all crystals are gone, but do not heat in microwave or oven.
Now these are sexy, the Heart Patterned Lace-Top High Highs one size in white/red were $19.99 and are now only $9.99.  This would be a lovely addition to any outfit, or for your Valentine's evening.  They are a soft and semi-sheer white background with an all-over pattern of red hearts, and a pretty lace top keeps the stockings in place.
How about some Male Edible Undies in strawberry champagne that were $12.99 and are now $7.99?  I was a little disappointed to see that they are cherry flavour and not champagne, but maybe you could add some strawberries and champagne to your evening.  These tie on easily and will soften up as they warm to body temperature, just be careful they don't melt.
Wow. I could go on forever with these items, but I'll let you decide for yourself. Besides, I don't want to give away too many of my secrets.
Be sure to check our Pink Cherry Coupon Codes page for our exclusive 15% off coupon.
Shipping: Free with orders over $49
(Expiry: Limited time only)