WestJet: 72 Hour Seat Sale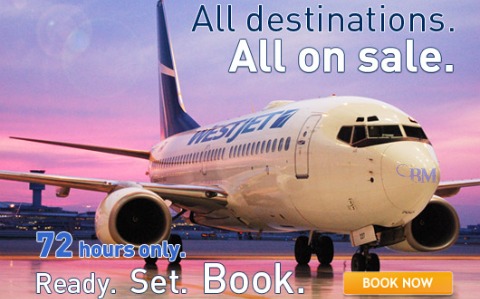 Book your flight by February 10th and get a deal when you fly with Westjet. With flights starting at $65 (taxes and fees extra) you can take some of the stress of your bank account when booking your travel plans during WestJet's 72 Hour Seat Sale.
This 72 hour sale is valid for travel on Monday, Tuesday, Wednesday, and Saturday when you travel by June 15, 2011. For out of Canada destinations see the terms and conditions as different destinations have different days for flying. Prices shown are for one way fares.
I really wish that when they showed fairs it included all the taxes and fees, it would make it so much easier to determine up front whether it is affordable & a good deal then having to go through the entire booking process!