Via Rail Canada New Year's Happy Savings: 50% Off Economy & Sleeper Class Fares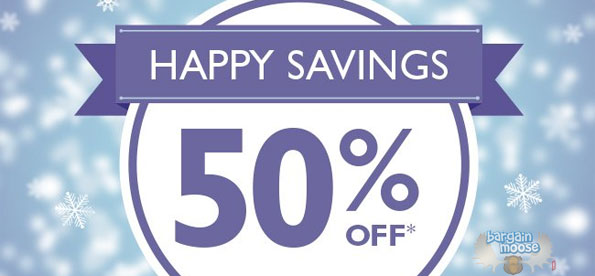 Need a holiday after the holidays? We feel ya... for a limited time, save 50% off trips along the Ontario-Quebec route or longer haul East-West fares.
It's definitely never too early to start thinking about Valentine's Day, especially when you can take advantage of as awesome of an offer as Via Rail's. Here are some travel destination ideas for a quick week-end getaway for routes along the Quebec City - Windsor corridor with economy class fares:
Ottawa-Montreal: $34
Montreal-Quebec City: $45
Toronto-Montreal: $78
Toronto-Ottawa: $73
Ottawa-Quebec City: $66
For longer trips, you should definitely be looking into the East-West category:
Montreal-Moncton: $104 economy/ $198 sleeper class
Winnipeg-Edmonton: $100 economy/ $228 sleeper class
Toronto-Winnipeg: $145 economy / $283 sleeper class
Toronto-Vancouver: $296 economy / $512 sleeper plus
Last month, I wrote about a Holiday Via Rail offer for 50% off as well and though the current promotion boasts the same prices, there is no word on whether a deal like this will be making a comeback any time soon. So, if you are looking to travel by May 31st 2014, then definitely book your ticket(s) now to make avoid paying a higher price later on.
Have you ever traveled with Via Rail? How did you find your experience?
(Expiry: 13th January 2014)