Via Rail Canada: 50% Off Travel Anywhere In Canada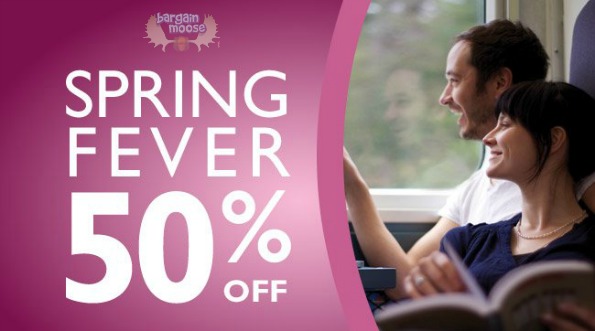 Get 50% off all adult train travel anywhere in Canada, in both Economy and Business classes.
You must buy your ticket before end of day on April 9th, but travel by August 28th. Your fare will be automatically adjusted and the regular one-way fare must be at least $50 prior to discount for Economy and $75 for Business. Tickets are non-exchangeable and non-refundable. There are no additional discounts for seniors, youth or children, but children (ages 2-11) will pay half the adult sale price in Economy.
Here is a sampling of the one-way prices, which depends on time and date of travel:
Toronto - Vancouver starting at $512
Montreal - Halifax starting at $115
Toronto - London starting at $32
Toronto - Ottawa starting at $69
(Expiry: 9th April 2013)