Travelzoo Canada: $59 For a Niagara Falls Escape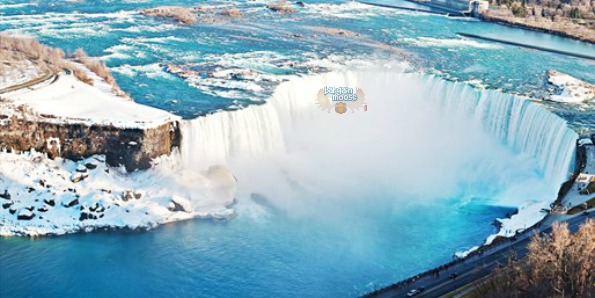 I found this fantastic deal for a trip to Niagara Falls on Travelzoo. For only $59 you get a one-night stay in a hotel, plus a ton of other credits including meal and gaming credits, which total up to $225 on their own.
I recently stayed at the Best Western Fallsview Hotel (which is part of this deal) as part of a deal I bought last summer. I paid about $80 for my deal and got way less in credits. The hotel is fine - it was clean and had enough space to fit my family of five. We were able to walk to quite a few attractions, or use the WEGO passes that are also included with the deal (on two-night stays). I do believe we had to pay extra for parking, but this is the norm at any Niagara Falls hotel.
For only $59 you'll get:
one night stay at Best Western Fallsview on a Sunday to Friday
$70 Ruth Chris Steakhouse dining voucher
$20 Outback Steakhouse voucher
$10 IHOP voucher
$100 of game play at Captain Jack's Pirates Cove entertainment complex and admission for four to Cannon Ball Blasters and Time Freak
$25 slot play voucher at Fallsview Casino
If you decided you wanted to go on a Saturday night, pay $69 instead of $59. If you want to stay for two nights, you'll pay $99 total for Sunday to Thursday or $119 arriving on a Friday or Saturday. You can even travel during spring break (March 7 - 16) for $75 a night. The two-day or the spring break deals also give you a $20 TGI Friday credit and WEGO shuttle passes for two and an additional $10 for IHOP. Spring breakers also get four IMAX tickets.
This deal is so good, I think I'm going to talk my husband into it for March Break at the Falls. The Captain Jacks place is so much fun for both the kids and the adults and $100 will get you a good 1-2 hours of fun. We also did the laser tag, which was such a fun experience for all of us. Our voucher included meal credits at The Keg and we ended up having two of them (one from another package we bought) and the waiter let us use both. I've never eaten at Ruth Chris, but I heard it is fantastic and $70 is a pretty sweet credit especially considering it is more than you are paying total for this deal.
(Expiry: 25th January 2014)