EXCLUSIVE: Jetsetter Coupon Code: $25 Off Any Booking, $50 off 2 Nights or More!

Anyone fancy a mini-break? If you want to get away for a day or two, then this coupon code might come in handy. We've set up an exclusive promo code with luxury hotel provider Jetsetter.com for a bit of a discount on your booking. The discount has two options – make any booking whatsoever (even if it's only for one night) and you get a $25 reduction. Make a booking of two nights or more and you get a $50 discount. Here are the details:
Click here to use the Jetsetter coupon code online now
Coupon Code: JETMOOSE
Discount: $25 off any booking, $50 off 2 or more nights
Expires: 9th June 2015
NOTE: You must be logged in to your account in order to apply a promo code. You can see this in the screenshot below: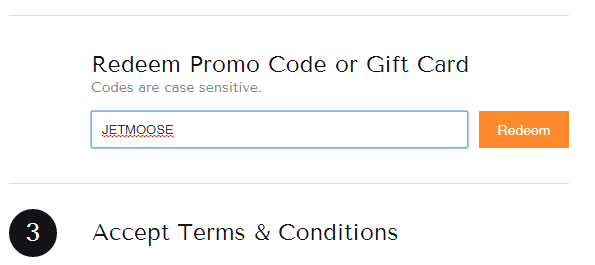 You only see the "redeem code" button when you are signed in and going through checkout.
With the value of this coupon code, it makes the most sense to use it for short bookings, as that maximises your overall percentage discount. There's an alternative Jetsetter.com coupon code on our coupon page for a 5% discount on any order (SUMMERFUN5) – it makes more sense to use this if your order totals $1000 or more. The percentage discount of 5% would be a higher discount value than the $50. Use the percentage code for larger orders and our exclusive code for smaller ones.
To test that our exclusive Jetsetter coupon code was working OK, I searched for a single night's hotel stay in Toronto. The Gladstone Hotel was $193, and the coupon code brought the price down to $168 plus taxes. You can see the discount amount as you go through checkout.
The Jetsetter website isn't a portal that budget travellers would want to visit. Jetsetter caters to the more luxury hotel seeker, with some picturesque and amazing destinations on there. If I could have my pick of any hotel on there just now, with no budget constraints whatsoever, it would probably be something like the One&Only Royal Mirage in Dubai. Just look at the sumptuousness of the décor!